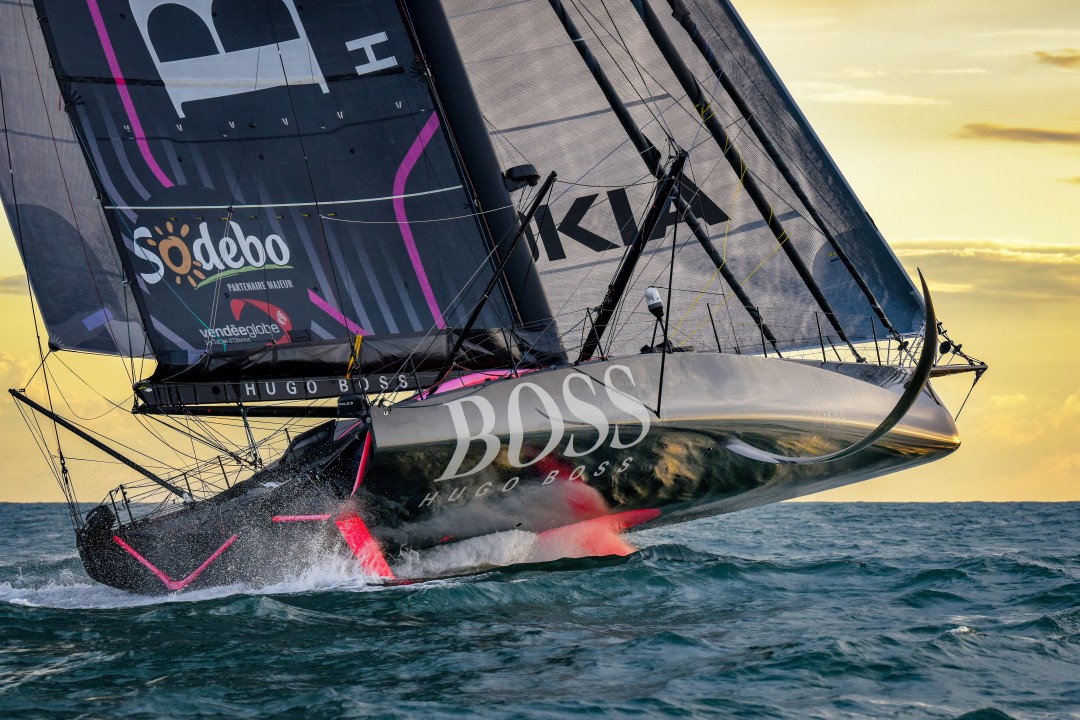 To be able to vote, you must be logged into your Facebook account with Chrome, Edge, Opera or Firefox and have provided your consent to the "App and Website Cookies" control.
Athlete / Boat :
Hugo Boss Alex Thomson
Event :
Vendée Globe
Location :
English Channel
About the shot :
This shot of the IMOCA60 Hugo Boss was taken as Alex Thomson was leaving for the start of the Vendée Globe in France. There was no wind in the Solent so I followed him out past The Needles, going further and further out into the Channel. I was on my own in the RIB and thinking "how far do I go"? Eventually off Weymouth Bay, the breeze filled in and Hugo Boss lit up, both in speed and in the beautiful evening light. It was a long ride home in the dark but I knew I had something special.
Camera :
Nikon, 70-200 f2.8, 800, 6.3 , 1/1250