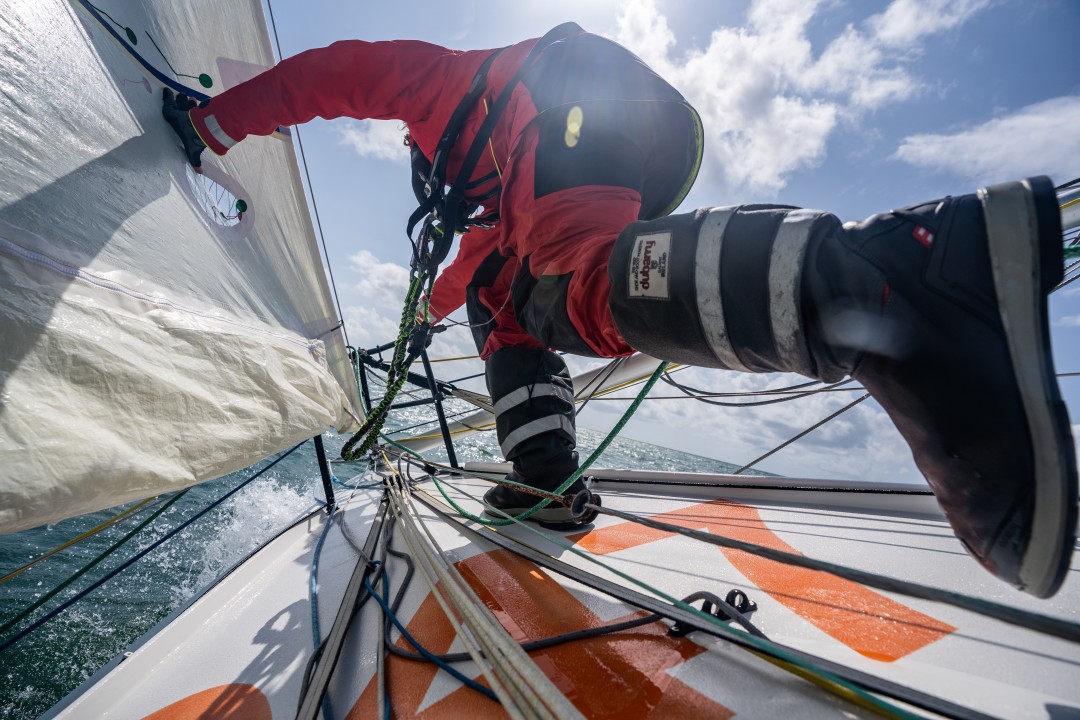 To be able to vote, you must be logged into your Facebook account with Chrome, Edge, Opera or Firefox and have provided your consent to the "App and Website Cookies" control.
Athlete / Boat :
Quentin Riché/Mini 947
Event :
Romain MARIE
Location :
La Rochelle
About the shot :
This was shot during a training session in La Rochelle with 15-20 kts of wind. I like this picture because of the very immersive framing, we can feel the action in this shot. I like shooting on mini 6.50, the size of the boat make it quite challenging to find the good place with the good angle and not to be in the way of the sailor. Now Quentin is sailing on his tiny 6.50m boat, crossing the atlantic !
Camera :
Sony A7III, 16mm, 100, 6,3 , 1/1600