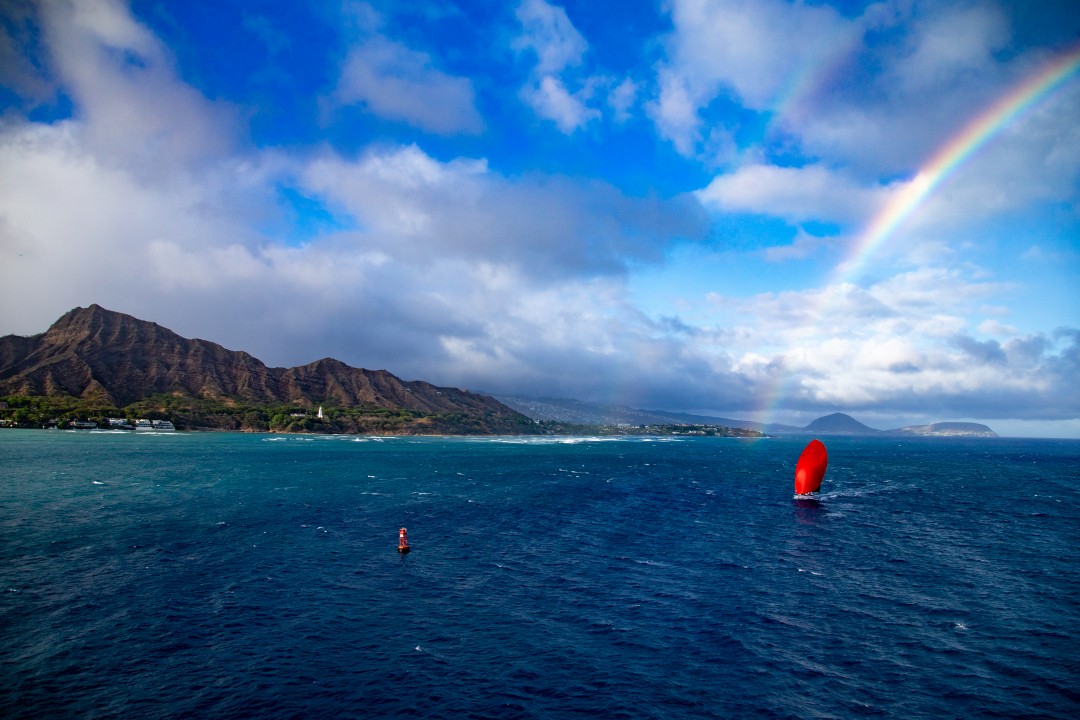 To be able to vote, you must be logged into your Facebook account with Chrome, Edge, Opera or Firefox and have provided your consent to the "App and Website Cookies" control.
Athlete / Boat :
Fast Exit II
Event :
2021 Transpacific Yacht Race (Transpac)
Location :
Hawaii
About the shot :
The 2225 mile Transpac Race from Los Angeles to Honolulu is my favorite event and one of the most challenging to photograph. This image of Fast Exit II just as they are about to cross the finish line after 1 week at sea and 2225 miles was a magical moment at sunset with the rainbow.
Camera :
Canon 1DX , 24-105, 320, 5.6 , 1/1250