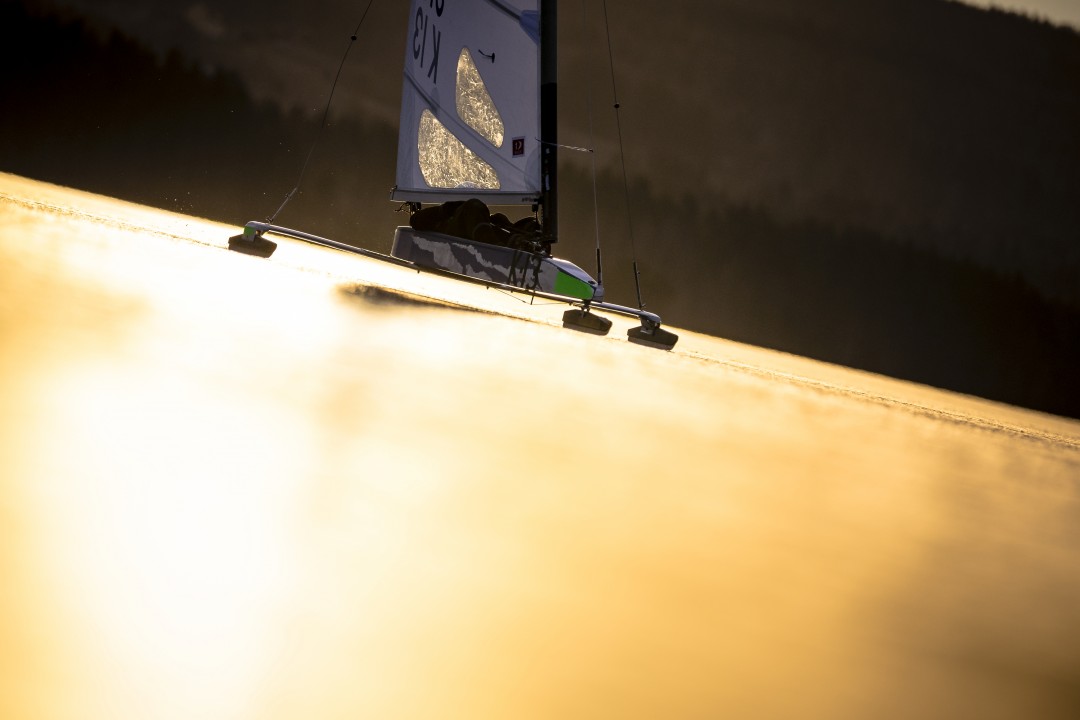 Athlete / Boat :
DN - K13 - David Howlett
Event :
DN Grand Master Cup 2020
Location :
Orsa Lake, Sweden
About the shot :
Golden Hours As we approach the Arctic Circle, the light in the middle of winter is very special. It recalls that at dawn or at nightfall, when the fauna wakes up. I had the pleasure, and the privilege, of discovering ice sailing this winter. The DNs, piloted by masters, offer a unique spectacle. A few centimeters from the ground, these karts tumble down at nearly 100 km/h on thin razor blades. The sensations are unique. The sound of the blades on the ice is crazy. With this picture, I want to share a category of sailing little known to the public. Today I am impatiently waiting for winter to go sailing !!!
Camera :
Canon 5D iv, 150-600, 200, 6.2 , 1/1600