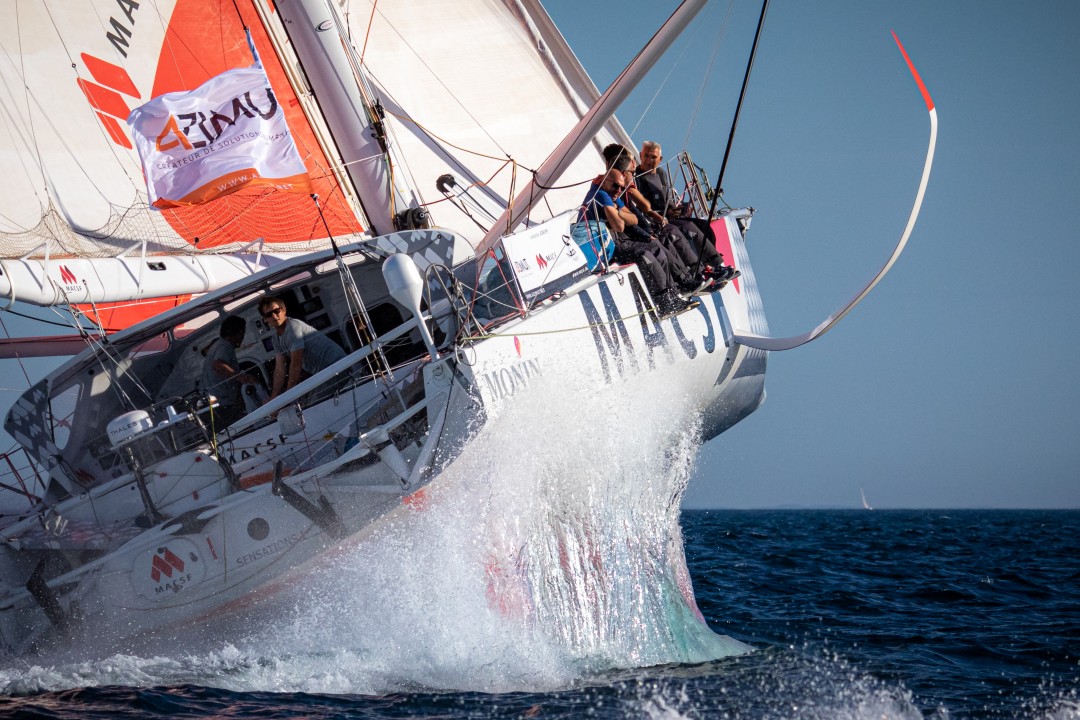 Athlete / Boat :
Isabelle Joschke / MACSF
Event :
Défi Azimut - Imoca Global series
Location :
Lorient
About the shot :
I chose this photo because it is different from those we usually see for this type of boat. I really like the impression of power that emerges with this "wall" of water created by the foil when the boat takes off. I really like the atmosphere that emerges with the passengers chatting as if they were on the balcony of a theater and the crew at the helm.
Camera :
Canon 7D MKII, 60-600mm Sigma Sport, 800, 9.0 , 1/3200