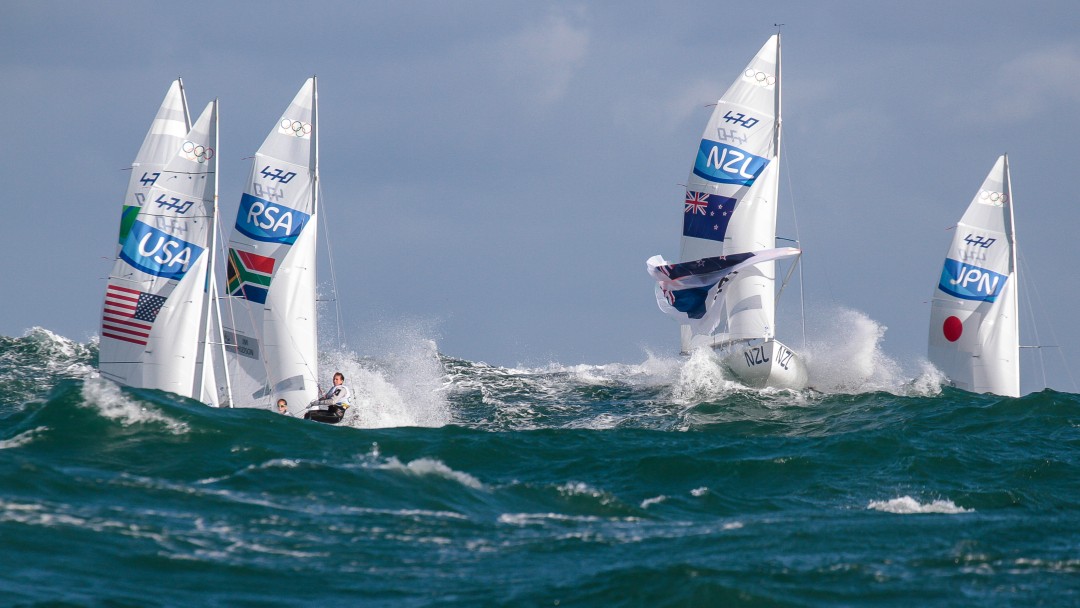 Athlete / Boat :
Five boats in the Mens 470 class
Event :
Mens 470 - Day 4
Location :
Ocean Course Rio Olympic Regatta
About the shot :
This image was shot on the Ocean Course for the Rio Olympics on Day 4 where Mens and Womens 470 were racing in seas estimated to be 4 metres high. I got the shot by harnessing myself into the bow of our RIB, so I could use two hands to shoot as we came out of sea. In the circumstances there was very little time to set up for the shot because boats were on top and quickly behind very steep and fast moving waves in the Atlantic. It was one of the most memorable days to be a photographer.
Camera :
Canon 7D Mk 1, Canon EF 70-300, ISO 320, 5.6 , 1/2000