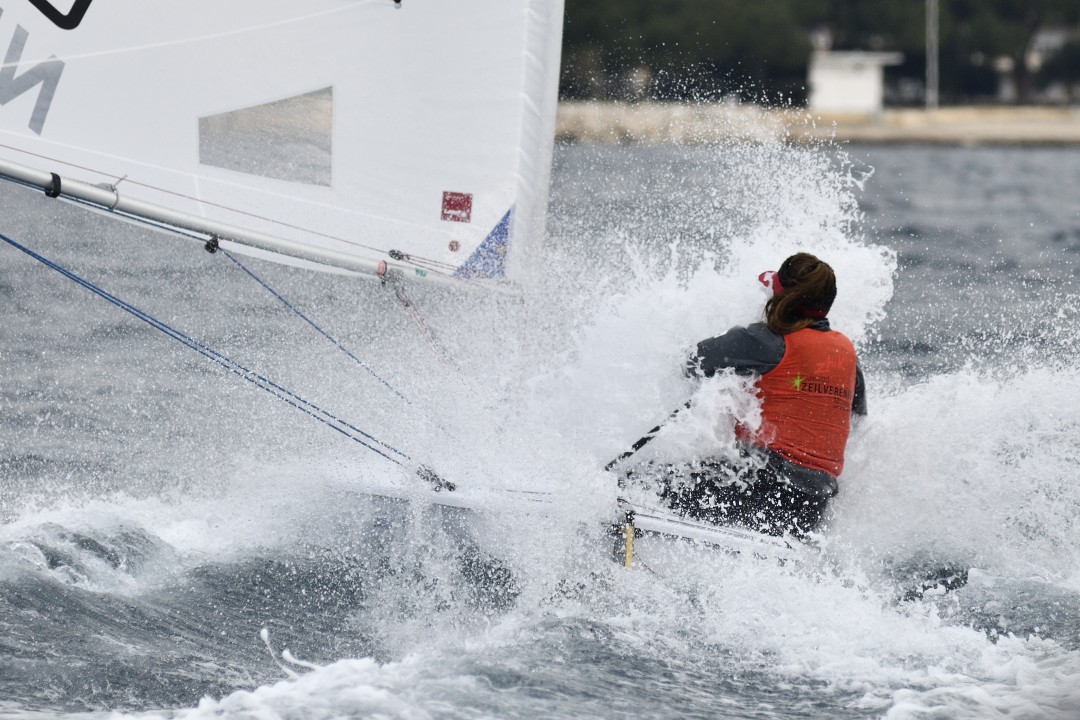 Athlete / Boat :
Annefleur Laser Radial
Event :
Training Laser Radial
Location :
Bandol France
About the shot :
End of februari 2018 there was a week of training in Bandol France by a large group of Dutch youth sailors. Looking for some mild sunny winter weather we got very cold temperatures, rain, snow and a lot of wind. On Thursday a 9 Beaufort. This photo was taken on Wednesday when the wind was building up. Just being on the water I saw Annefleur got a gust of wind and took off for a sprint that ended in a Nosedive.
Camera :
Nikon D850, 80-200mm f/2.8D, 220, f4.8 , 1/1600