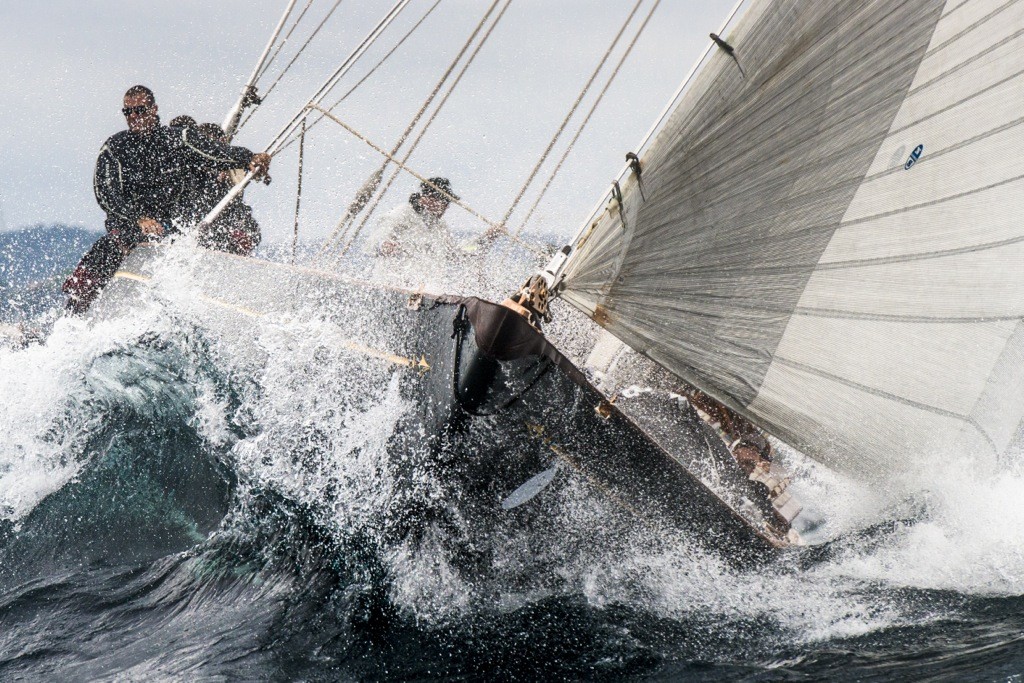 Athlete / Boat :
Shamrock V
Event :
Voiles de Saint Tropez
Location :
Mediterranean, off Saint Tropez
About the shot :
The classic racing for the day was cancelled due to the rough sea state. Only the J class and Wally class went racing and only a few press photographers went out to capture the action. As the boats made their way upwind crashing through the waves, with our RIB positioned some way ahead, keeping steady and keeping the copious amounts of spray off the lens was the tricky bit. Getting one shot sharp was a real bonus!
Camera :