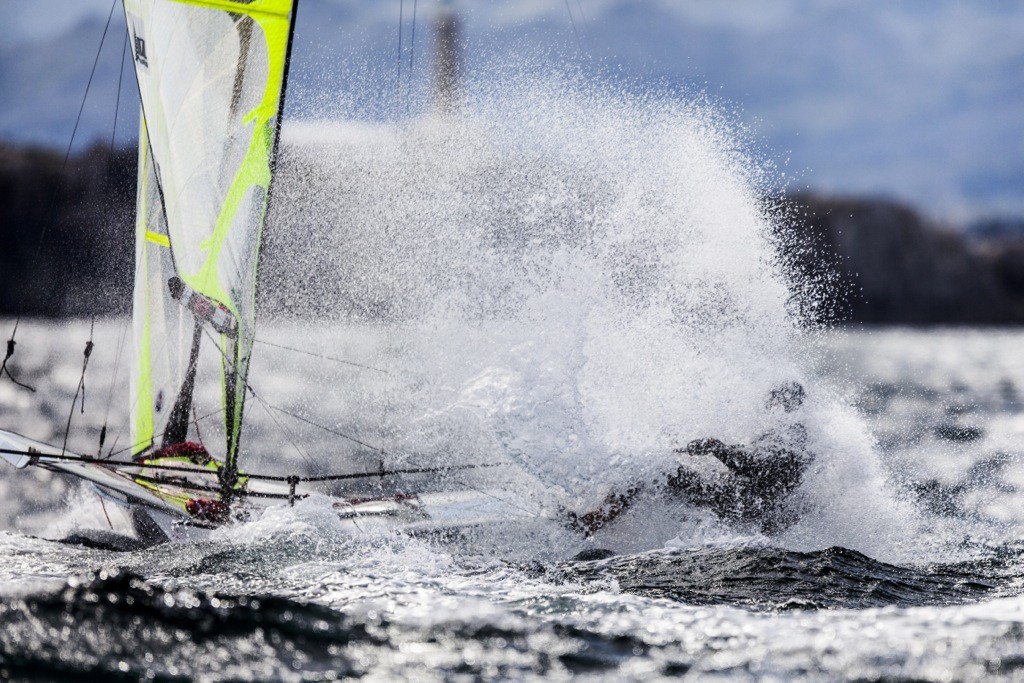 Athlete / Boat :
Peter Burling and Blair Tuke
Event :
ISAF Santander World Championship 2014
Location :
Santander
About the shot :
This photo is special to me for different reasons. It was my first contact with the 400mm f2.8 and the first time I saw a 49er. During the first days of the ISAF Santander World Championship the sailing conditions weren't very good, but two days before taking this photo they got better. Although I had a good equipment to work with, the memory cards that I had weren't fast enough for burst shoot so I had to choose the exact moment to take the photo. Also, Peter and Blair went in first position, they were our main customers and the photograph was well received.
Camera :
Canon EOS 5D Mark II, 400mm, 125, f2.8 , 1/3200