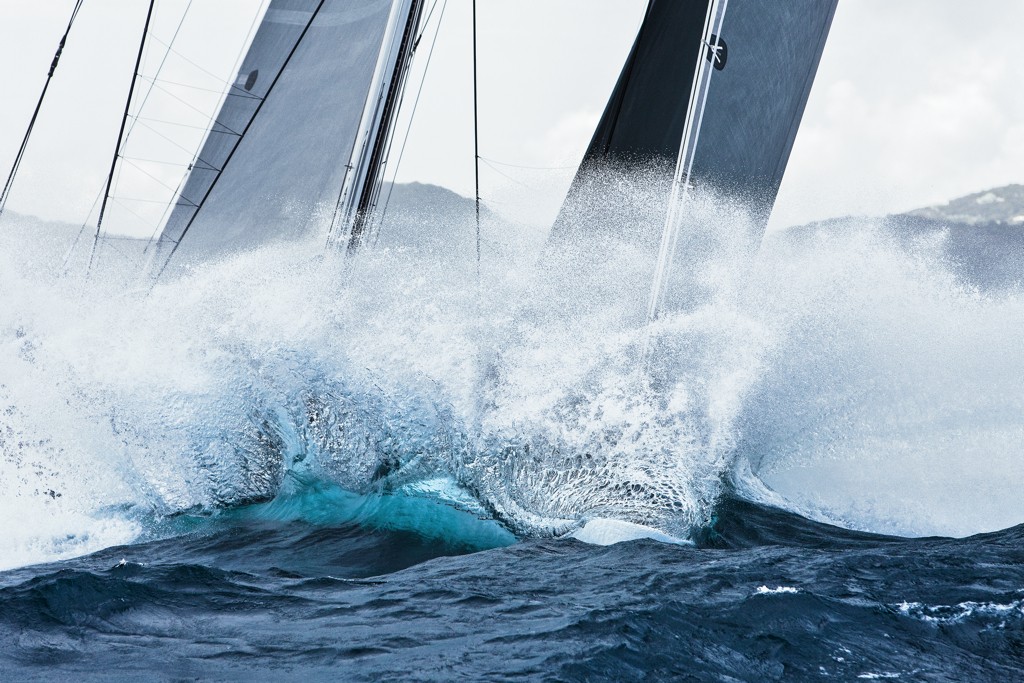 Athlete / Boat :
RANGER - J Class
Event :
St.Barths Bucket Regatta
Location :
Saint Bathélémy, French Antilles
About the shot :
2013, March 31. French West Indies, island of St. Barth. Cloudy day, sea force five / six, up to 25 knots of wind and rain squalls. 'Wrong way around the island' course (clockwise), five J Class yachts on the line of a downwind start. A spectacular splash on the bow of Ranger (J 5), frozen by a shutter speed of a 1/1250 of a second, while she is riding the big swells and rounding the top of the island.
Camera :
CANON EOS 1Ds Mark III, EF 70-200 mm f/2.8 L IS USM, 200, f5.6 , 1/1250