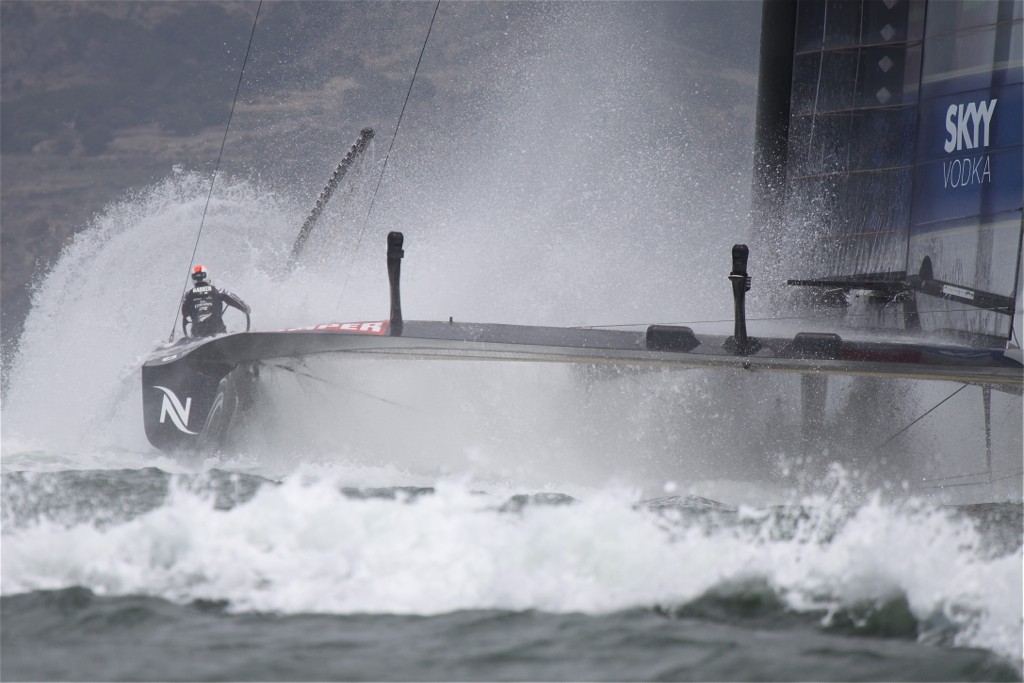 Athlete / Boat :
Dean Barker and Emirates Team New Zealand
Event :
Louis Vuitton Cup
Location :
San Francisco Bay, USA
About the shot :
This photo was taken just as ETNZ "popped out" of a nose dive after rounding a mark during the Louis Vuitton Cup. I now find this to be a very poignant image as only Dean is visible on the boat. To me this now symbolizes how he carried the weight of the team, and his country, on his shoulders throughout the America's Cup.
Camera :
Canon EOS 50D, 400mm, 200, f5.6 , 1/1600