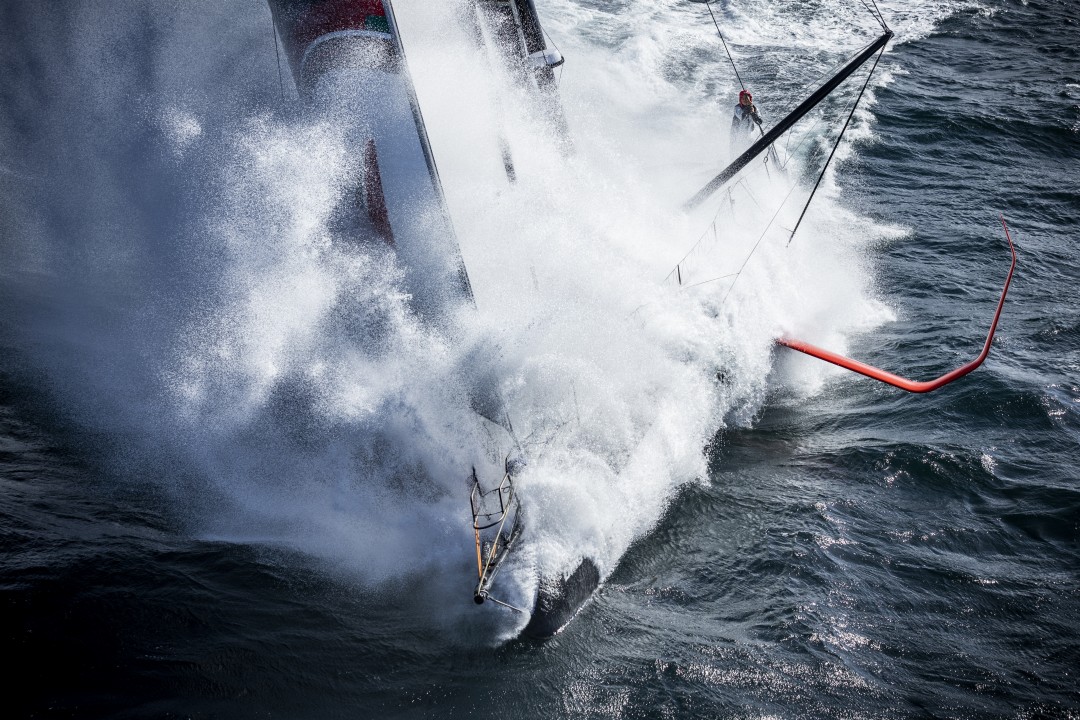 Athlete / Boat :
Kojiro Shiraishi / DMG MORI
Event :
Training for thr Route du Rhum
Location :
Lorient
About the shot :
Hang on tight ! This image was captured during training for the Route du Rhum, with Kojiro Shiraishi sailing his IMOCA DMG MORI. The short swell period and good wind made it intense. As you can see, the skipper hangs on tight to the backstays as the boat nose dives.
Camera :
Canon R3, 70-200, 200, f5.6 , 1600