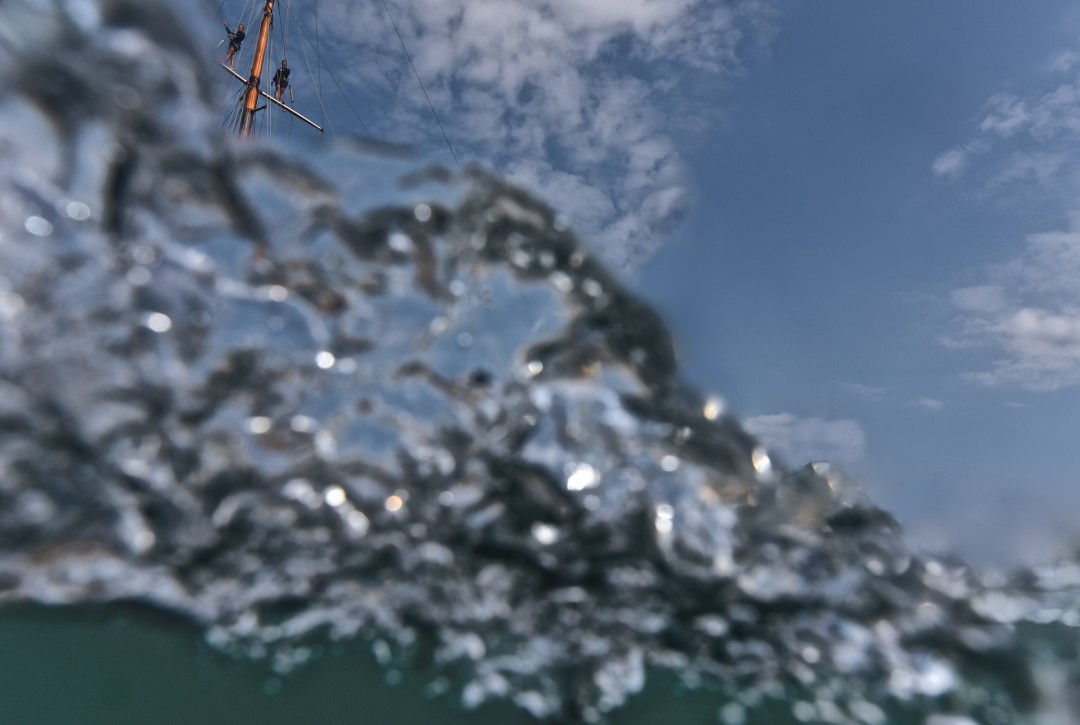 To be able to vote, you must be logged into your Facebook account with Chrome, Edge, Opera or Firefox and have provided your consent to the "App and Website Cookies" control.
Athlete / Boat :
TUIGA
Event :
Vele d'Epoca Imperia 2021
Location :
Imperia
About the shot :
The racing day had started badly unfortunately due to the complete absence of wind. After hours of waiting, 2 crew members, perhaps to give spectacle in front of the audience who watched them from a short distance away, began to climb the mast and then remain on the cross. Instead of doing the usual telephoto shot I preferred to try to be more creative by having the waterproof case with me and this is ... the result.
Camera :
Nikon 810, 24mm, 400, f 11 , 1/1600