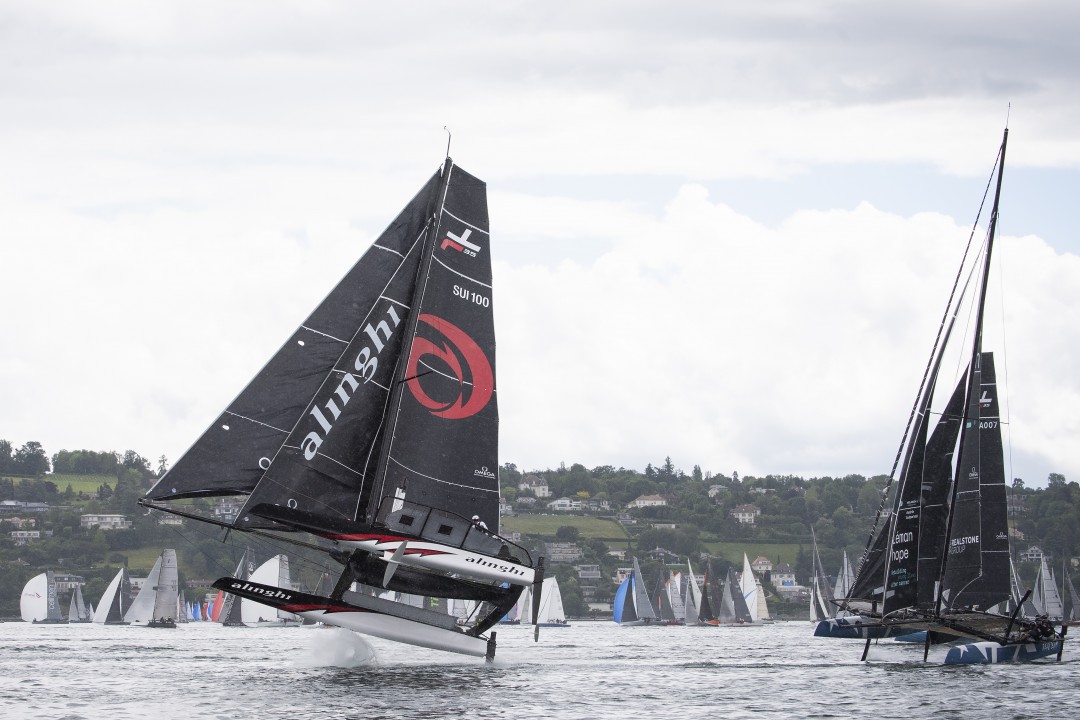 To be able to vote, you must be logged into your Facebook account with Chrome, Edge, Opera or Firefox and have provided your consent to the "App and Website Cookies" control.
Athlete / Boat :
TF 35 Alinghi
Event :
Start of Race Genève-Rolle-Genève
Location :
Geneva
About the shot :
The start of Race Geneva-Rolle-Geneva has just been given, the boats set off with the new TF 35 series in mind, fitted with foils. At more than twenty knots, suddenly a big gust came to surprise Alinghi. In the fray, Alinghi almost lost everything. Surprised by a more assertive laughter, the catamaran helmed by Ernesto Bertarelli came close to disaster For a flying boat, the TF 35 makes a real glide. A figure of speech that the team members were able to save with extreme precision by throwing themselves on the hull vertically.
Camera :
Nikon D5, 80-400 mm (80 mm), 800, f10 , 1/1250