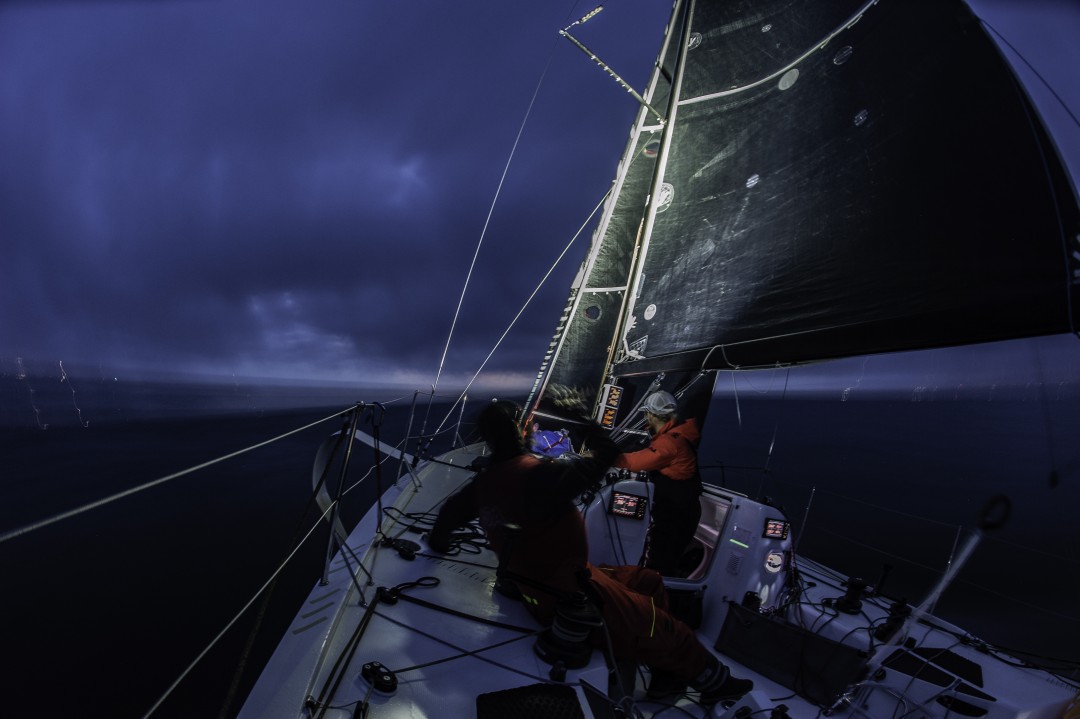 Athlete / Boat :
State Street Figaro 3 boat with Jesse Fielding and Francesca Clapcich
Event :
Stamford Offshore Race
Location :
USA Atlantic East Coast
About the shot :
I was onboard the boat with Jesse and Francesca shooting for the sponsor. It was in the middle of the night with a full moon poking through the clouds. Wanting to show the sponsor what life is like onboard a race boat at night I had brought along with me a Bogen magic arm so I could mount the camera to something solid on the back of the boat to shoot long exposures. I have a few older D700 bodies in my cabinet that still work very well, that I dont mind knocking around, relatively light and a real simple full frame camera that produce great results. The guys had just finished a headsail change and had their head lamps on illuminating the sails together with the red glow of the instruments which is what attracted me in the first place to set up this shot. Long exposures can be hard on a boat like this that the hull is very stiff and when you hit waves at speed it vibrates the whole boat. I took about 8 shots in this series and this is the one I like the most.
Camera :
Nikon D700, 16mm F2.8, Iso 800, Aperture: 7.1 , Shutter: 10 seconds