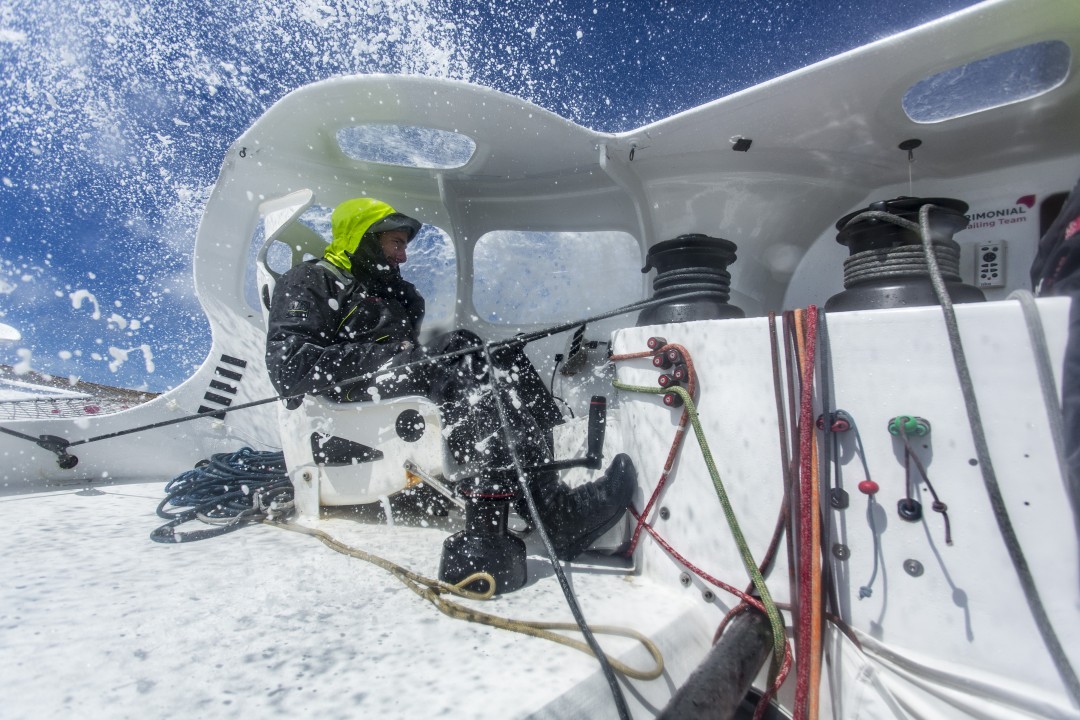 Athlete / Boat :
Sébastien Rogues / Primonial
Event :
Pro Sailing Tour / Final Rush
Location :
Biscay Bay
About the shot :
It has been difficult to make in a thousand of great images, but finally my choice is to show the toughest moment. The hardest for everyone onboard. It was the 5th day of racing and the last one, we were running at minimum of 25 knots of speed since more than 24 hours! The guys were exhausted but they had to push themselves very hard in this very tough and amazing, great and beautiful offshore race, that made us sail from Toulon (nearby Marseille) to Brest (Brittanny).
Camera :
Canon 5D mark 3, 17mm, 400, f5.6 , 1/4000