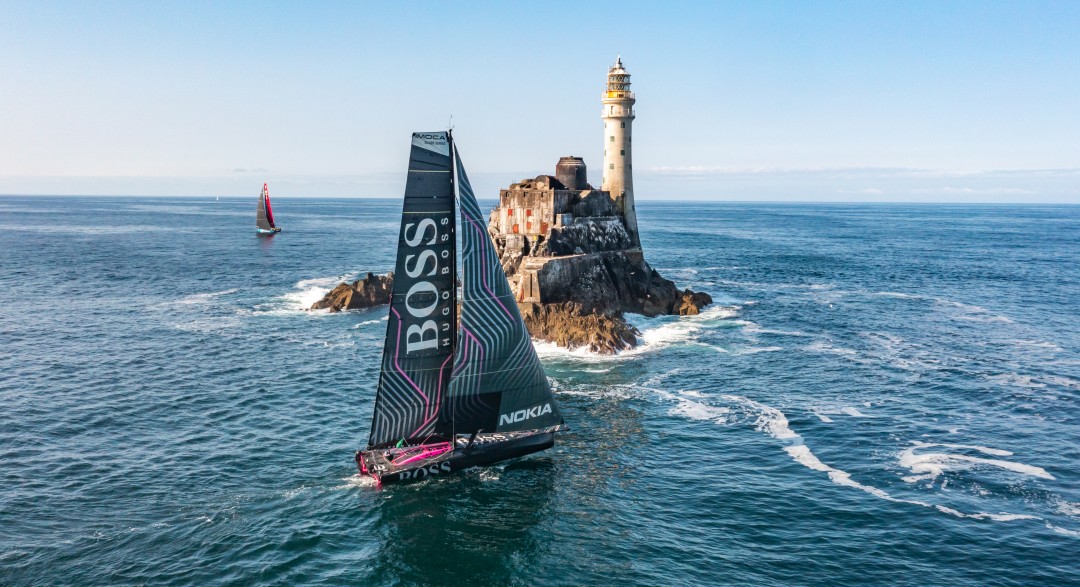 To be able to vote, you must be logged into your Facebook account with Chrome, Edge, Opera or Firefox and have provided your consent to the "App and Website Cookies" control.
Athlete / Boat :
Alex Thomson, Oliver Heer , HUGO BOSS
Event :
Patrick Condy
Location :
The Fastnet Rock
About the shot :
Taken as Alex Thomson & Oliver Heer who were competing in the Rolex Fastnet Race 2021 rounded the famous Fastnet Rock onboard HUGO BOSS. This image was captured during the race from onboard using a drone flown from the boat by myself the OBR (onboard reporter). A rock know for being in one of the harshest locations to sail around and a true test of offshore sailors it was a rare moment of serenity to pass it so closely and in such light conditions rather surreal after all of the legends of races past rounding this infamous milestone of offshore sailing.
Camera :
DJI Mavic Pro 2 , , , ,