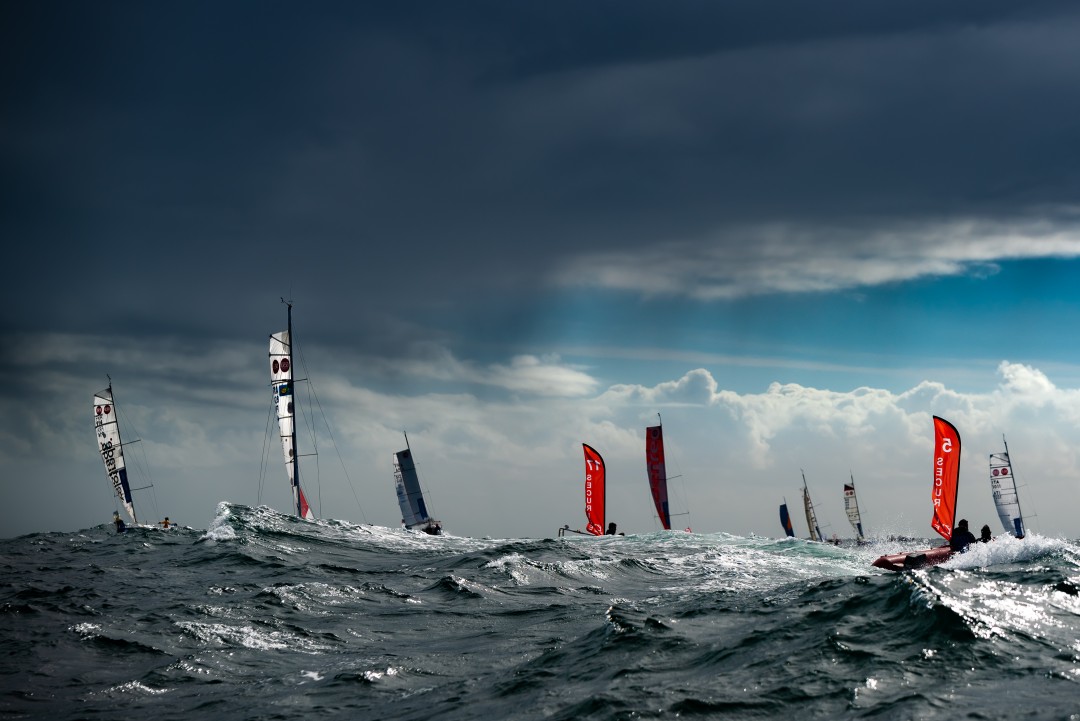 To be able to vote, you must be logged into your Facebook account with Chrome, Edge, Opera or Firefox and have provided your consent to the "App and Website Cookies" control.
Athlete / Boat :
Event :
Mini Transat EuroChef 2021
Location :
Les Sables-d'Olonne
About the shot :
I was incredibly lucky to get to the start of the Mini Transat race this year at Les Sables d'Olonne - it was my old dream! Due to an unfavorable forecast, the start of the race was postponed for one day, and in the morning on the appointed date the front with heavy wind and rain passed through Les Sables d'Olonne, after which the wind turned around, the sun came out again, and the judges finally gave the start. The yachts started in clear weather, but sometimes quite alarming clouds came, the waves were high, so racing yachts and press boats were almost hidden behind them, and the starting area looked extremely dramatic, and at that moment I took this shot.
Camera :
Nikon D750, 70-200mm, f/2.8, ISO 100, f4.0 , 1/2000