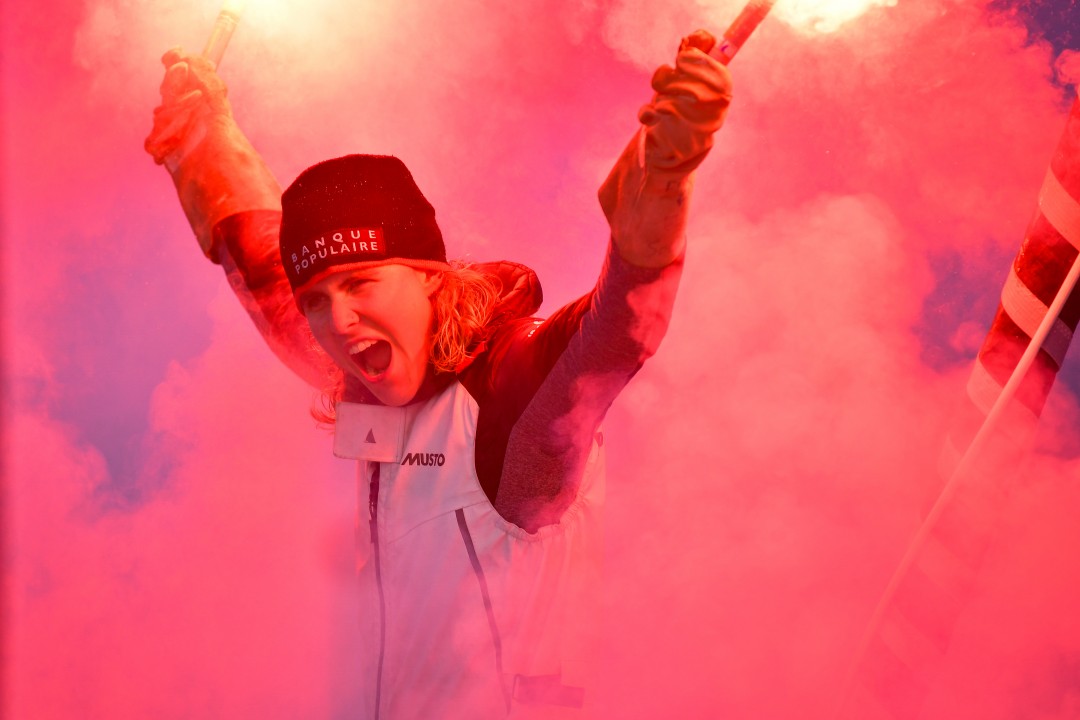 Athlete / Boat :
Clarisse Cremer / IMOCA Banque Populaire
Event :
Clarisse Crémer Vendee Globe arrival
Location :
Les Sables d'Olonne
About the shot :
This is not properly a sailing picture but an image showing some sailing achievement and pure joy. I choosed this picture because it was not easy to shoot regarding the fact I was not part of the Vendée Globe organisation and had less easy access to the good spots. I made also that choice because I think I managed to capture a very special moment of this incredible Vendee Globe edition, a moment that can in many ways be symbolically strong and meaningful.
Camera :
Nikon D5, 200 / 400 mm 2.8, 640, 7,1 , 1250