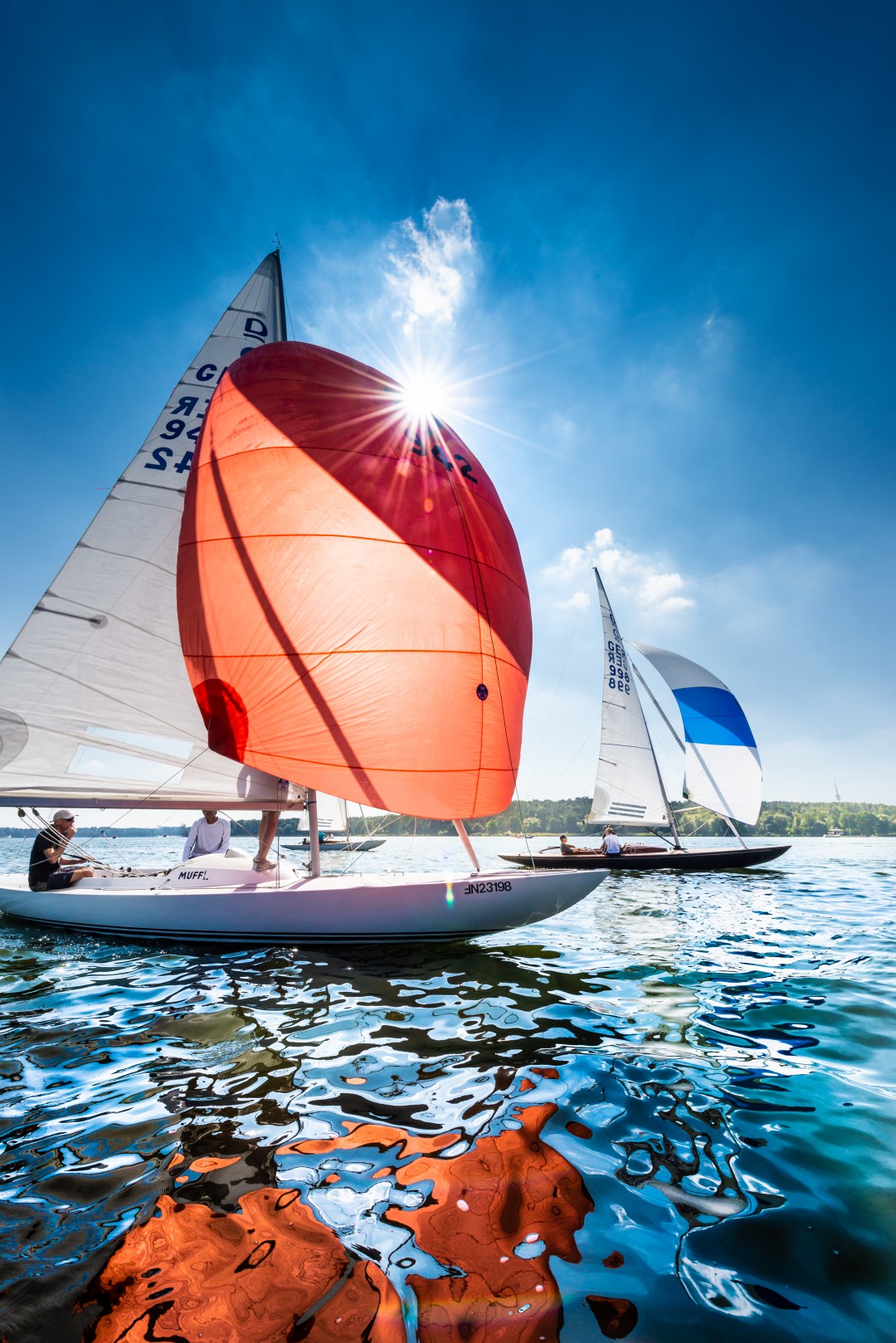 To be able to vote, you must be logged into your Facebook account with Chrome, Edge, Opera or Firefox and have provided your consent to the "App and Website Cookies" control.
Athlete / Boat :
Event :
International German Championship Dragon Class
Location :
Havel, Berlin
About the shot :
The shot was taken during the international dragon regatta in Sept. 2021 in Berlin. The event was dominated by very low wind speeds and on the down wind course I decided to concentrate more on the abstract rendering of the spinnaker sails in the water reflections since there was hardly any action to shoot in the race. Getting timing right was important for the sun star rendering - I wanted the sun to be slightly covered by the sail for a sharper star-rendering but at the same time I wanted the foreground reflection to be as wild as possible.
Camera :
Nikon D810, Nikkor 14-24 mm f2.8 @14mm, 100, f16 , 1/400