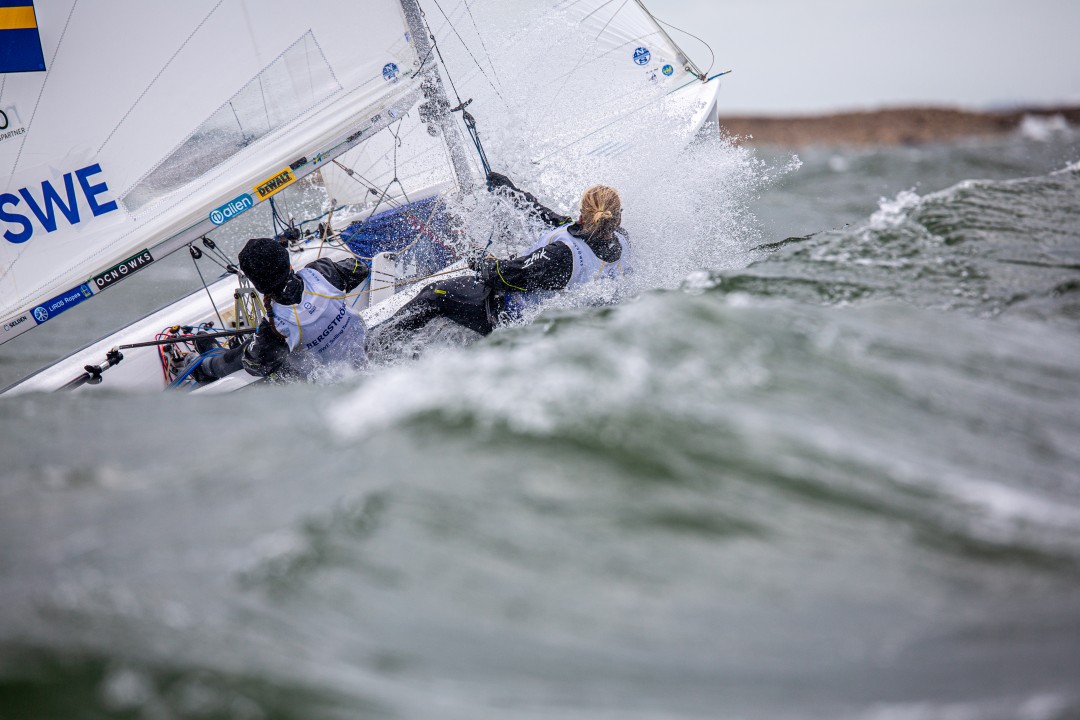 Athlete / Boat :
Olivia Bergström / Lovisa Karlsson in 470
Event :
Training Camp for Olympics in Tokyo
Location :
Träslövsläge, Sweden
About the shot :
The image was taken in a training session for the postponed Olympics in Tokyo. During the Covid-19 situation Sweden had no lockdown so the athletes where free to train as much as they wanted. This image is taken in big waves and 25 knots of wind outside a small fishing village called Träslövsläge, where the Swedish 470-teams were based training during the summer.
Camera :
Canon 5D mk III, 120-300/2.8 at 300 mm, ISO 100, f/4.0 , 1/1250