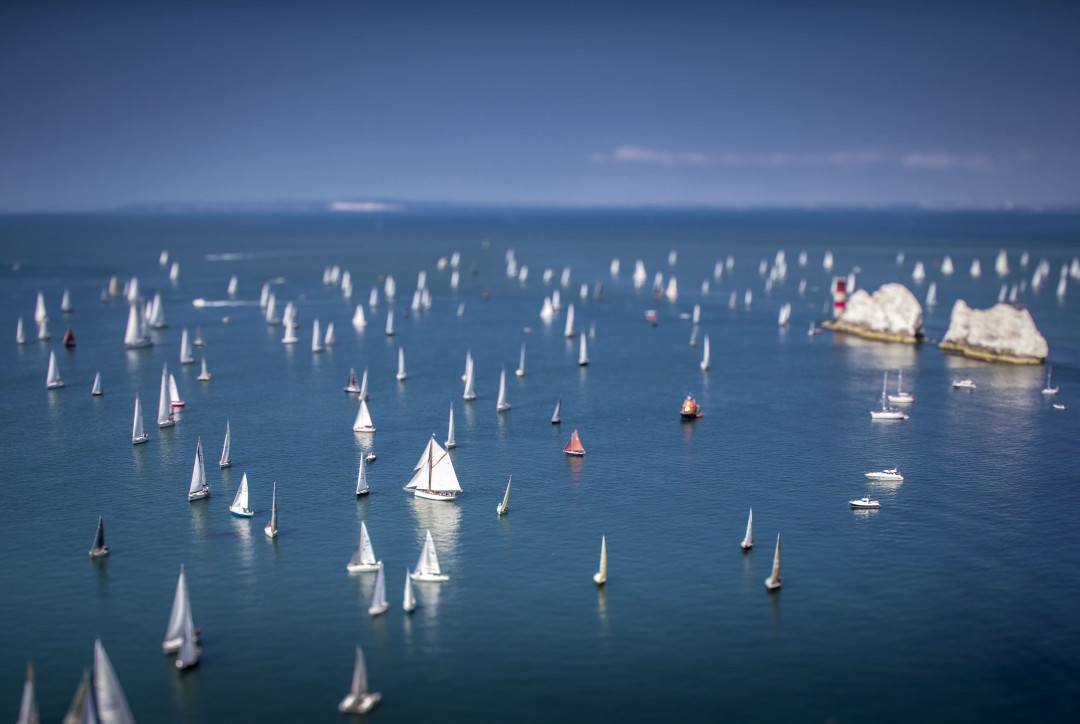 Athlete / Boat :
fleet view
Event :
Round the Island Race
Location :
The Needles, Isle of Wight, UK.
About the shot :
The annual Round the Island Race is the classic English sporting event, professional and amateur sailors all bustling together, attempting to wrestle nature at its best - wind, tide and time. The Needles lighthouse and rocks are the beautiful, iconic landmark that sums it all up; get to this treacherous rounding mark before the tide turns and you can usually look forward to a long down-wind run around the back of the island. Fail to make it, and you're probably turning back to the start as a dnf statistic.
Camera :
Canon 1Dx, 45mm tse f2.8, 640, f4 , 1/2000