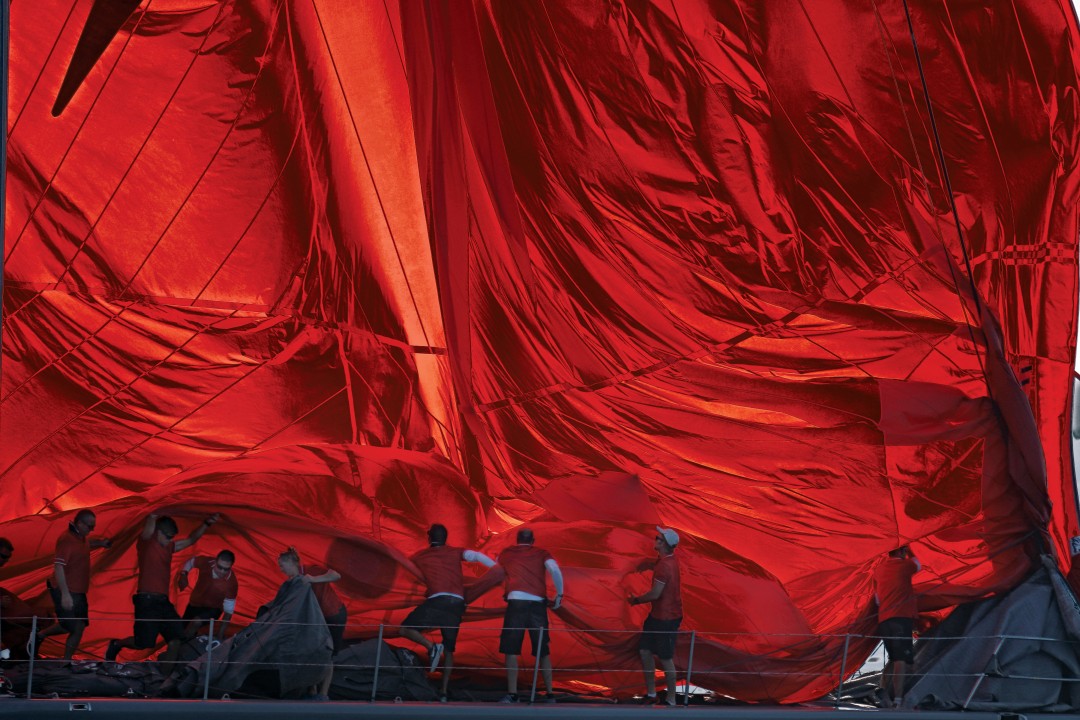 Athlete / Boat :
n/a
Event :
Les Voiles de Saint Tropez
Location :
Saint-Tropez, France
About the shot :
Curtain! Team work. The red spi drop down. For this year it is very symbolic – red color is the color of danger and stop signal. Now all we are waiting for the day when the curtain will be up again. Alert is still in our hearts and the future is uncertain. Is that Red Light is also for the next year?
Camera :
Canon 5d mark 3, 100-400mm, 400, 7.1 , 1/1000