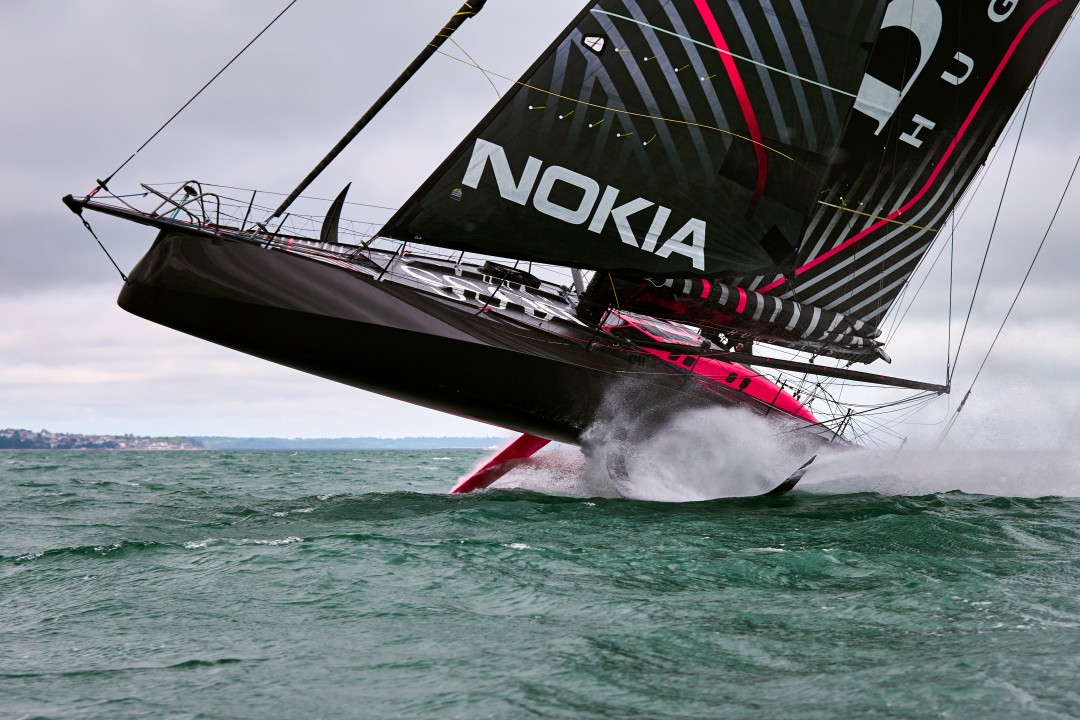 Athlete / Boat :
Alex Thomson, Hugo Boss
Event :
Vende Globe 2020
Location :
South of Portsmouth Harbour, UK
About the shot :
This image was one of a set of images commissioned by The Guardian newspaper for its feature on Alex Thomson and his jaw-dropping new IMOCA 60, Hugo Boss. The yacht had been in the water for 10 days and Alex and his team were still testing what she was capable of. In 18-20 knots breeze, these were (at the time) some of the strongest winds she had sailed in; she's reefed, flying her no.3 jib, and still making over 30 knots – she's a real weapon. The image captures the moment when Hugo Boss was at the maximum height on her foils – any higher and she lost lift. I took many images that day, but this was her all guns blazing, and a bit higher than she should have been. The RIB was doing between 25-30 knots and given its motion and spray it was creating, many good shots were easily ruined by a cloud of spray, but this was my favourite.
Camera :
Canon EOS 1DX, 70-200 f2.8, 200, 4 , 1/1000