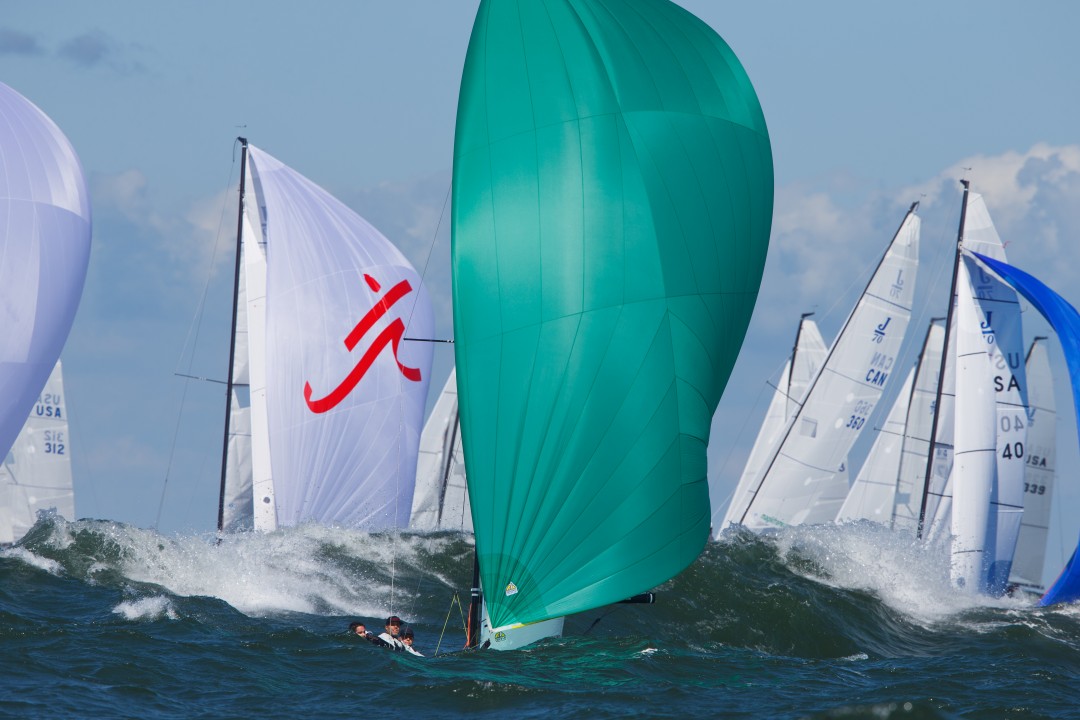 Athlete / Boat :
The J70 Zaguero. Sailed by Ignacio Perez, Juan Perez, Santiago Perez and Willem Van Waay
Event :
Tim Wilkes
Location :
Lake Erie, Cleveland, Ohio
About the shot :
As a yacht racing photographer, there are certain days that you live for. they are the most difficult days to create photos in given the extreme of the wind and sea state. This was one of those days. Purely magical. Pure excitement. Surfing a breaking wave down the course with the entire fleet behind you is a great feeling. I'm happy I was able to be there in the right spot and stable enough to capture it.
Camera :
Canon 1D-X, 400mm, ISO 200, f8 , 1/1000