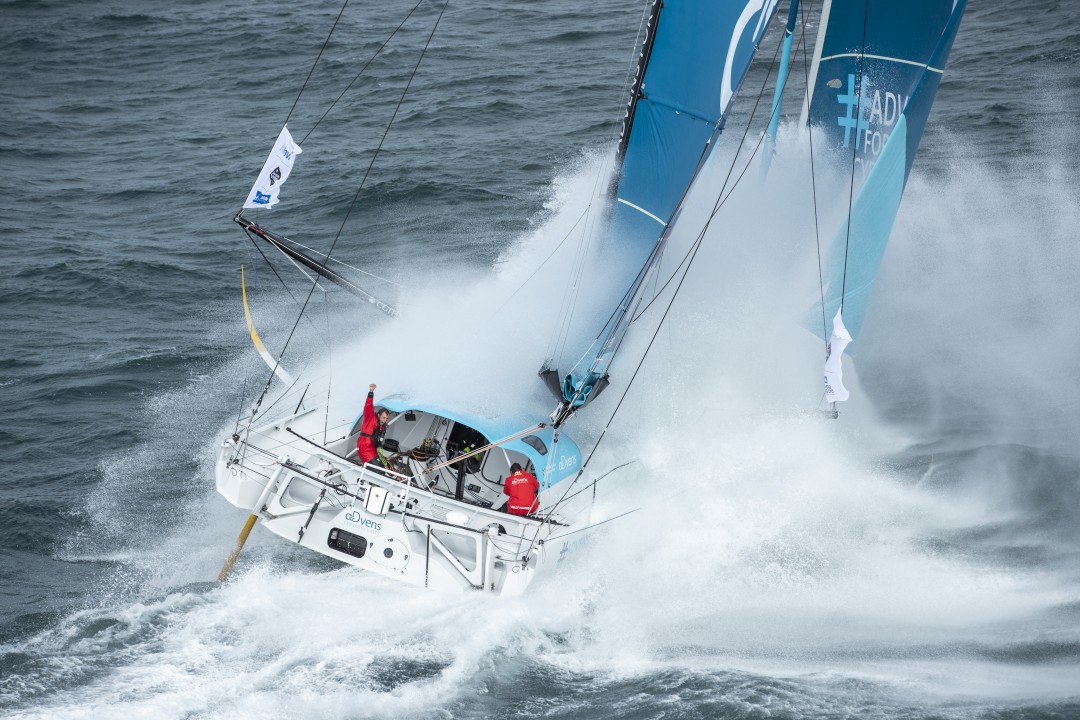 Athlete / Boat :
Thomas Ruyant and Antoine Koch Imoca Advens
Event :
Training for the Transat Jacques vabre
Location :
off Groix
About the shot :
The New generation of Imoca is reaches a new level! The boats are really fast, easily reaching around 30knts ! But impact is rough ! To me, this image conveys the emotion of the skipper who is about to get slammed by a heavy wave crashing over the deck. It also demonstrates the impressive power of these boats!
Camera :
Canon 1DX MKII, 160mm, 200, f5.6 , 1/1600