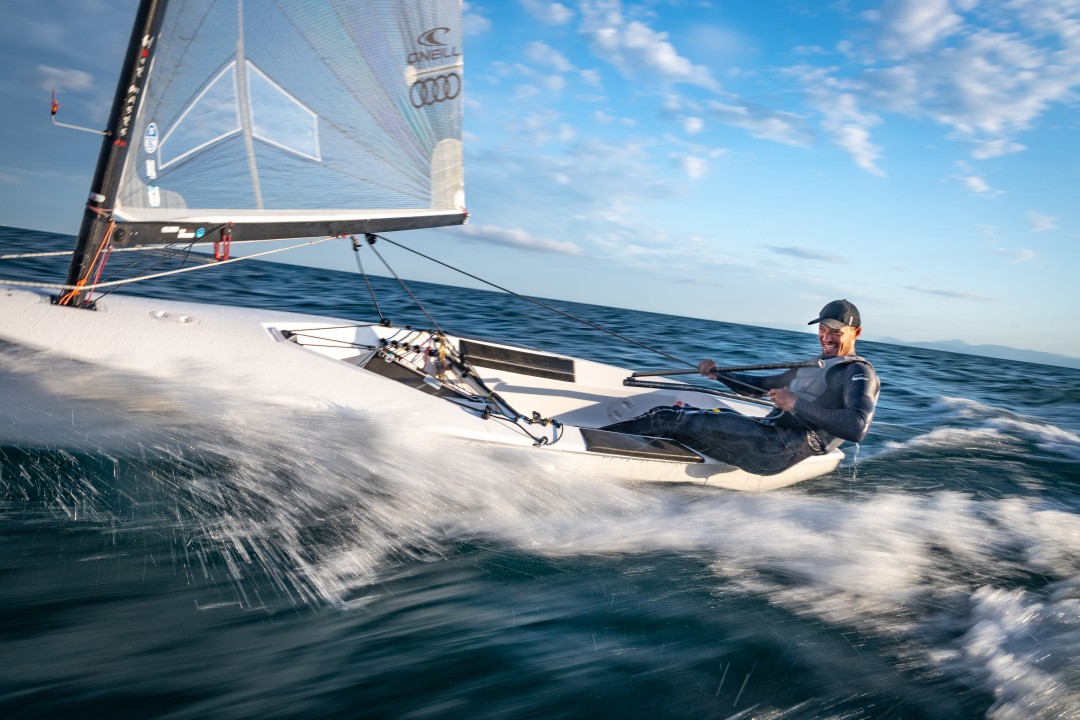 Athlete / Boat :
Zsombor Berecz Finn
Event :
training for Finn european championship
Location :
pireas, Athens, Greece
About the shot :
I was the motorboat driver of my son, who is the photographer of Zsombor Berecz. While I was driving, I had enough time to think about that one perfect shot which I planed to take. The photo was taken in golden hour, and I use flash as well.
Camera :
Canon eos R, RF 24-105mm f/4, 100, f/11 , 1/40