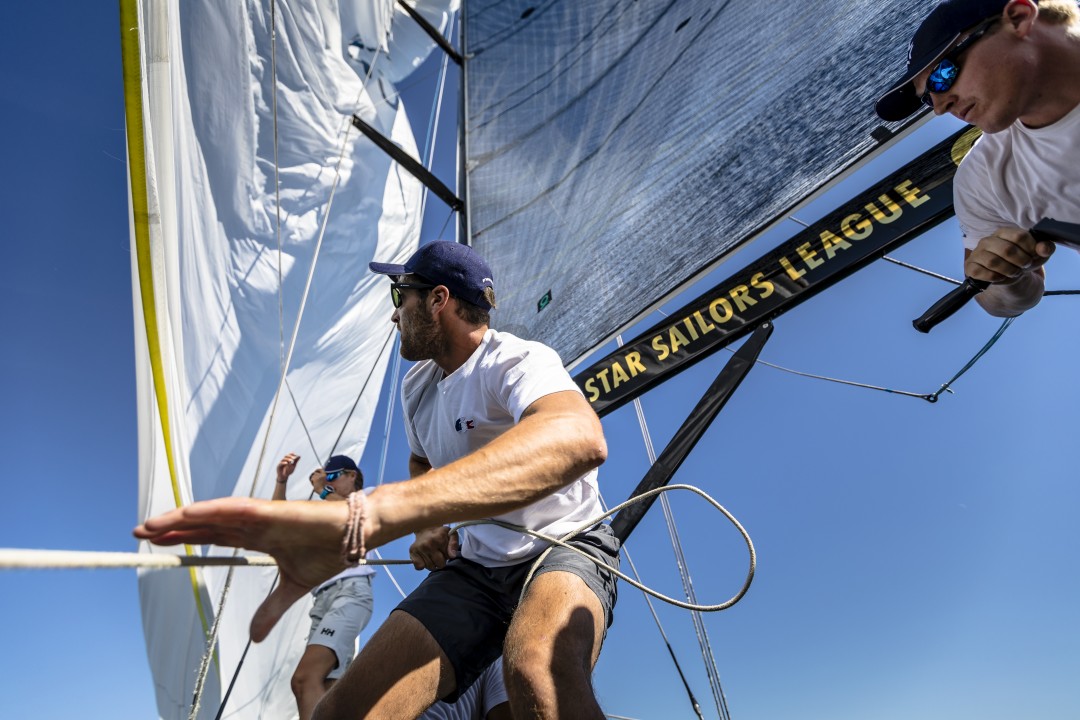 Athlete / Boat :
Clément Pequin, Matthieu Salomon,Luce Molinier / SSL47 (former RC44)
Event :
SSL Gold Cup - Team France Training
Location :
Grandson / Switzerland
About the shot :
Love this pic because trimmer and grinder are all focus how to make the perfect gybe with the spinnaker. The action seems to be stopped but they really hard trim. It will be amazing to hear their heartbeats at this moment. Nearly 200 bpm ! Sailing is clearly a choreography. You can do your best by yourself, but you have to be in the good rhythm to perform well...
Camera :
Canon 5D mk IV, 16-35mm, 100, f3.2 , 1/1600