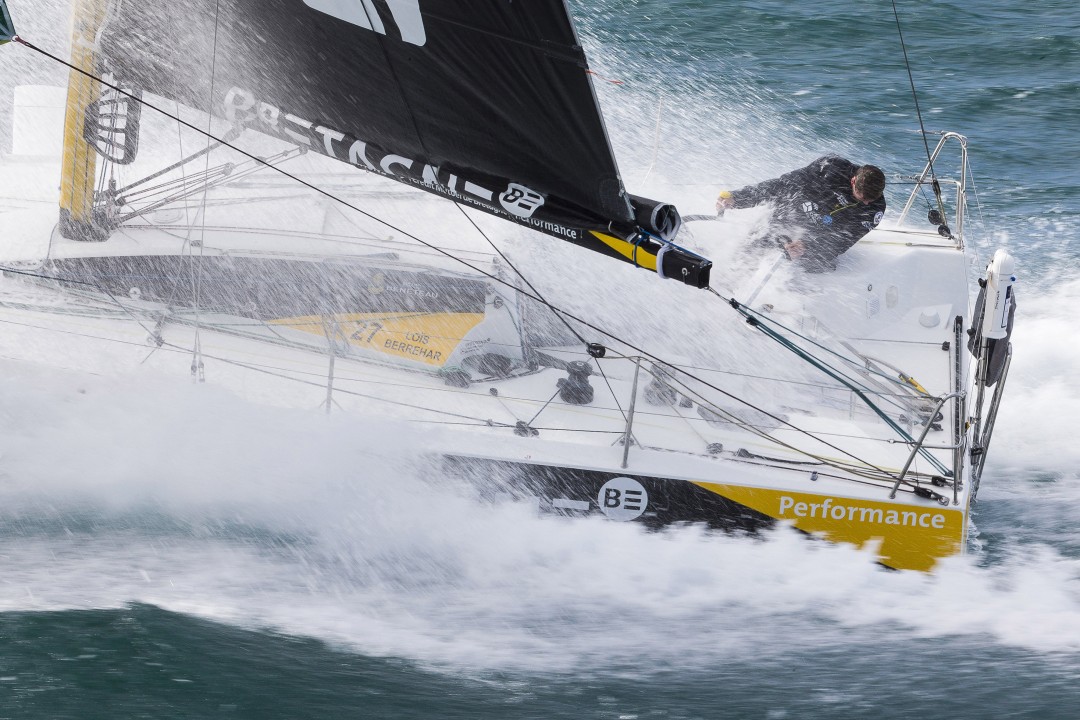 Athlete / Boat :
Loïs Berrehar / Figaro 3 Bretagne CMB Performance
Event :
BRETAGNE CMB TRAINING FULL SPEED
Location :
Groix island
About the shot :
This photo was taken during the first sail of the new Figaro 3 in rough conditions. The two boats of the team Bretagne CMB was launched at full speed in swell and strong breeze under small spinnaker. In 25 to 28 knots of wind, the slow shutter effect combined with the long focal length, gives the reality of the boat speed of Loïs Berrehar skipper Bretagne CMB Performance, which protects from the force of the spray.
Camera :
EOS 1DX, 200-400 MM/4 - 220 mm, 320, 20 , 1/125