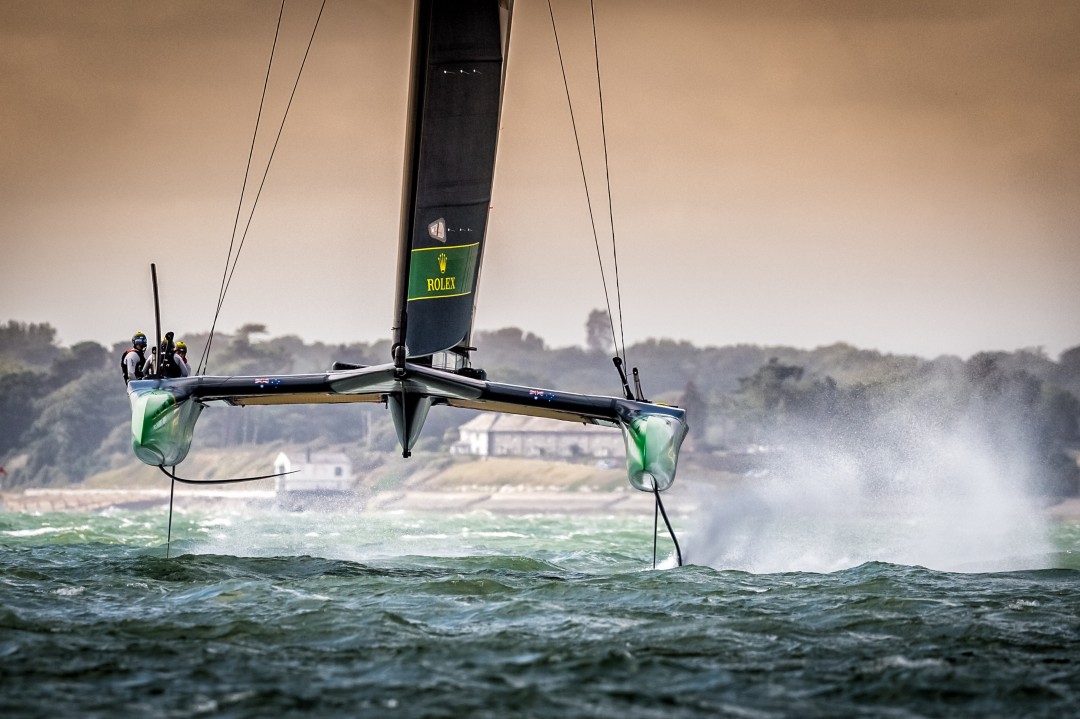 Athlete / Boat :
SailGP Team Australia
Event :
SailGP Cowes
Location :
The Solent, Isle of Wight, UK
About the shot :
In extreme conditions at the European debut of SailGP, The Australian SailGP Team dominated the field in Cowes, winning all three races on the first and only day of racing. This image was taken in mid-Solent where the Australians consistently outperformed the competition and became the first team to brake the fifty knot speed barrier during racing. I selected this image as it demonstrates the power of the foiling F50 and the superb handling skills of the Australian SailGP Team. (The boat house that can be seen in the background is the entrance to Beaulieu River in Hampshire).
Camera :
Nikon D4s, Nikon 500mm f4 FL PF ED VR, 640, f6.3 , 1/5000