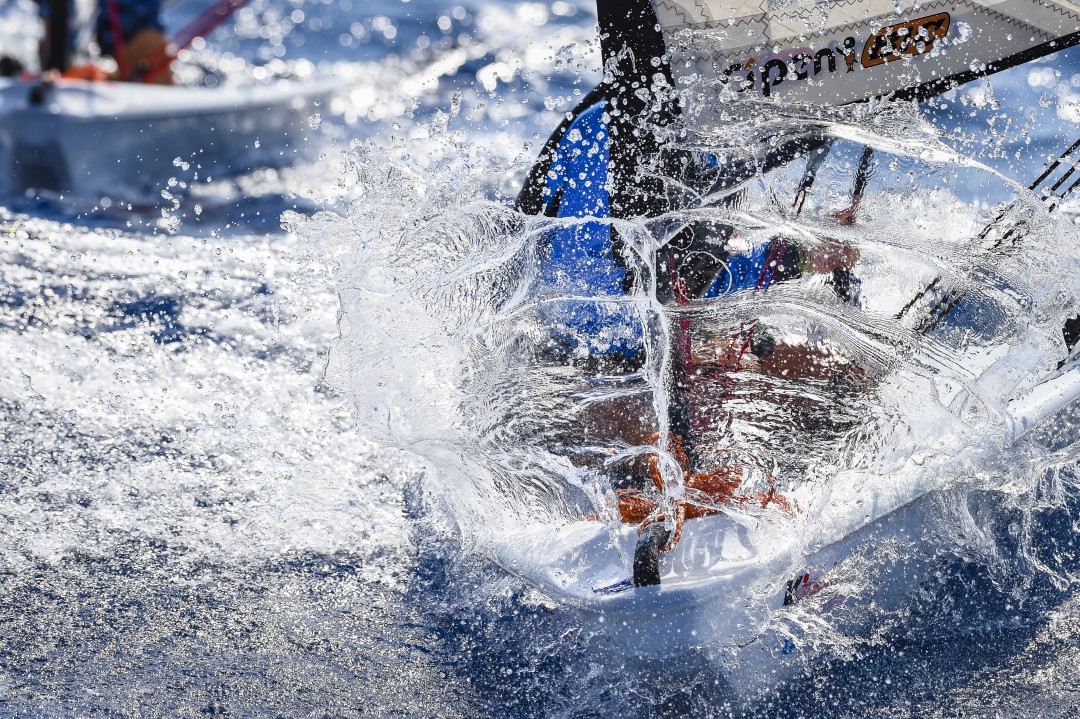 Athlete / Boat :
Young sailor on an O'pen Bic
Event :
Campionati Italiani Giovanili in Singolo
Location :
Reggio di Calabria
About the shot :
When I'm taking pictures during races with a lot of boats and sailors, I usually hunt some particular details that characterize a day or a situation. A strong wind's day most of the time offers me the occasion to observe the shape of water in many aspects. In this picture, the water creates a very strange and uncommon shape breaking on the bow of the small O'pen Bic: It gives me the impression that a shield magically has been created to protect the young sailor.
Camera :
Nikon D4S, 300 mm, 200, 8 , 1600