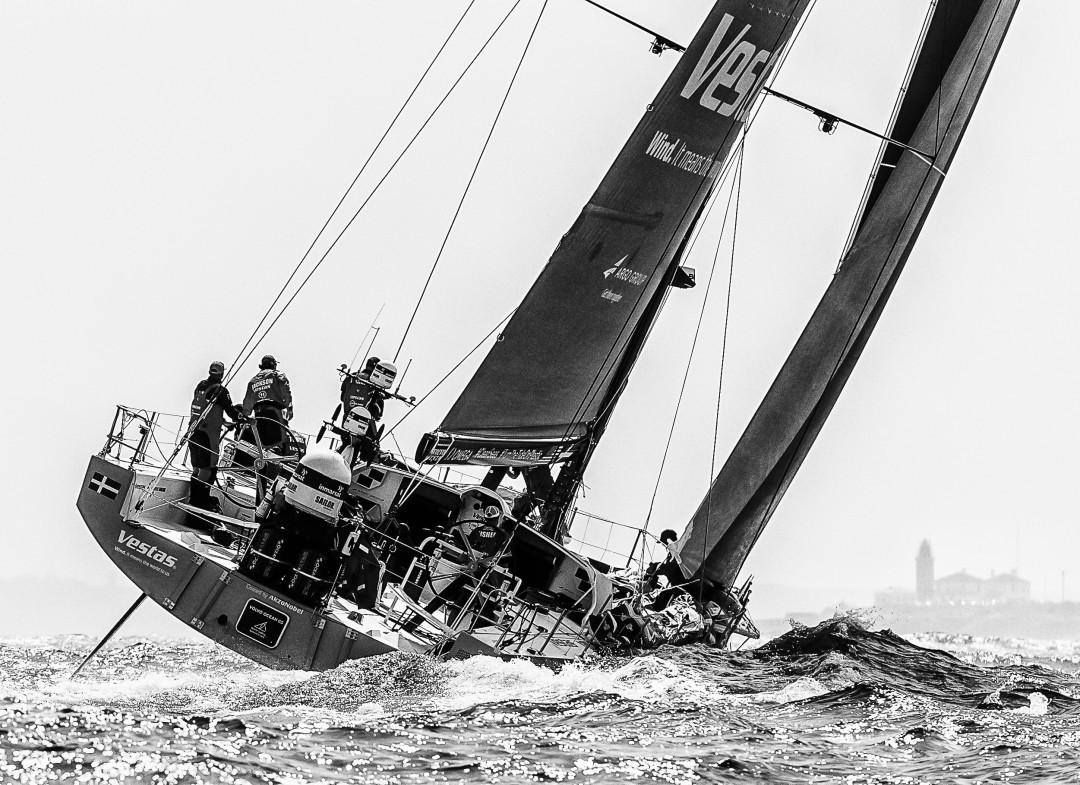 Athlete / Boat :
Team Vestas 11th Hour Racing
Event :
Volvo Ocean Race - Leg 9 Start
Location :
Rhode Island Sound
About the shot :
This image of Team Vestas 11th Hour Racing was taken off Newport, Rhode Island (USA), during the start of Leg 9 of the most recent edition of the Volvo Ocean Race. Fog was around during much of the Volvo's stay in Newport. Indeed, the teams arrived from Brazil with thick fog and barely a zephyr of air. The morning of the Leg 9 start brought more fog which, about a half hour prior to the first gun, miraculously lifted enough to permit the R/C to utilize the original planned course for the start. On the final leg of that course, as the boats departed Newport for Cardiff, the fog began to roll back in. Team Vestas 11th Hour Racing took a quick hitch toward the iconic Beavertail Lighthouse which presented this opportunity to capture both in the frame. Given the "extreme" nature of this race, and with the sea state, the heel of the boat and distant lighthouse shrouded in fog, I wanted to give the image a gritty feel, and a black and white conversion was the way to do it.
Camera :
Nikon D4, Nikon 70-200 f/2.8 at 200mm, 800, f/5.6 , 1/8000