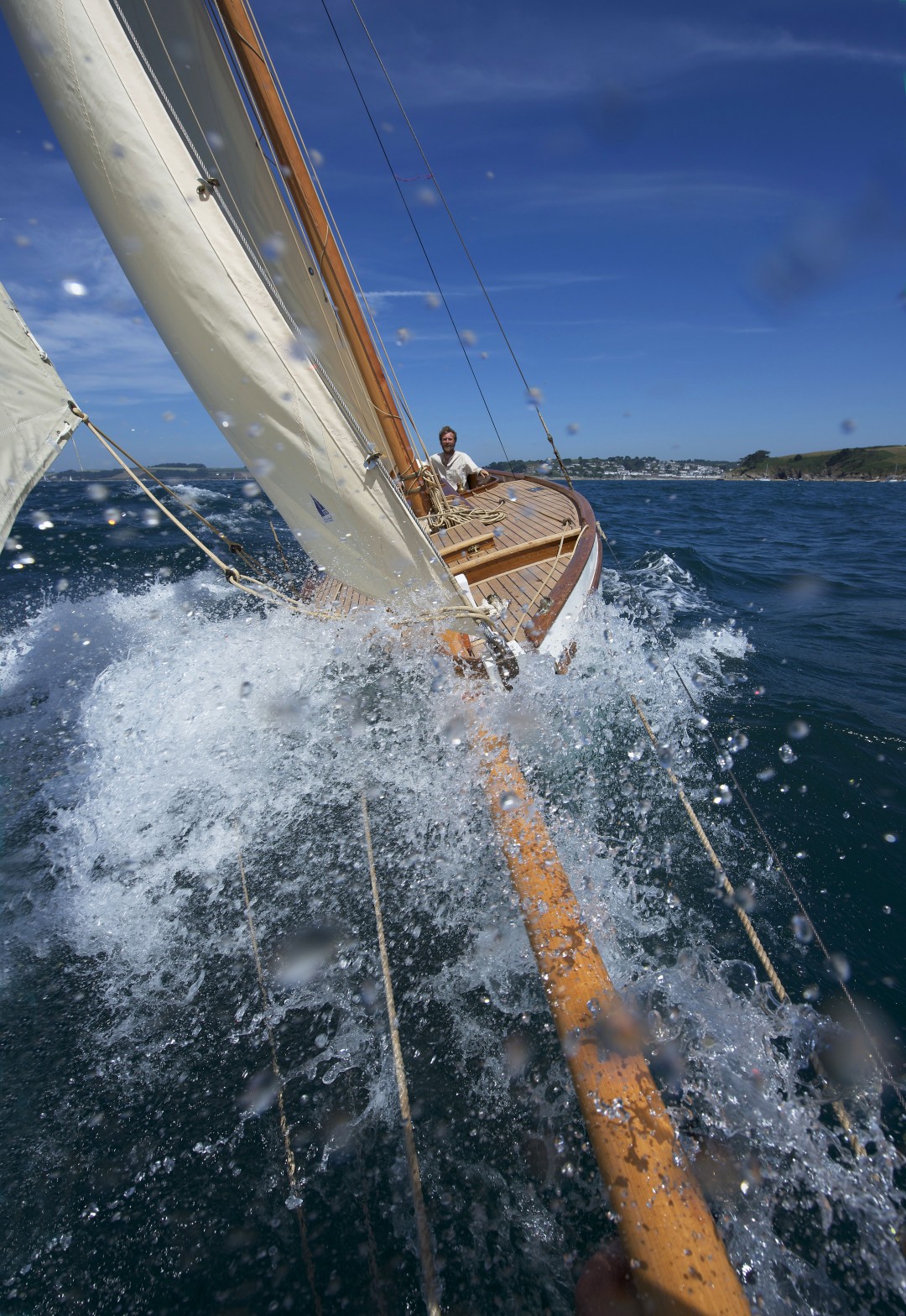 Athlete / Boat :
Ben Harris / Panacea
Event :
Falmouth Classics
Location :
St Mawes, Falmouth, UK
About the shot :
Panacea was launched 2 days before the Falmouth Classics regatta in June 2016. Designed by the late Ed Burnett and built by Falmouth boatbuilder Ben Harris, she's a joyful little boat which steers herself even in a Force 4-5! A few days after competing in the regatta, she went on a final outing past St Mawes, before being packed off to Australia, where she now lives. I went out on the end of the bowsprit to get some wide angle shots while we were in the lee of St Anthony's lighthouse. Once we got out to sea, the waves were much bigger than expected and I was dunked up to my waist. I think Ben's expression shows how much fun we were having.
Camera :
Nikon D800, Nikon 14-24mm, F/2.8, 125, 8 , 1/800