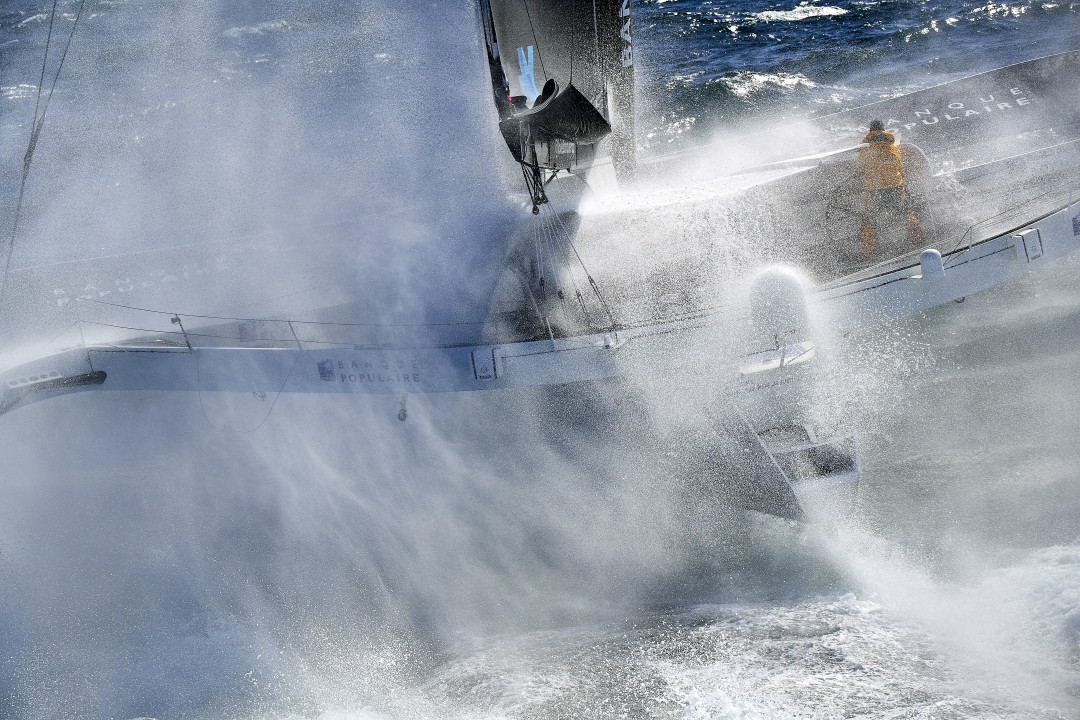 Athlete / Boat :
Armel Le Cleac'h, Maxi Banque Populaire IX
Event :
Foil-Dingue
Location :
West Atlantic, Large Belle-Ile, Brittany
About the shot :
This photo comes from a training report of Armel Le Cleac'h a week before the capsizing of the trimaran off the coast of Morocco. More than 40 knots in ideal conditions for photo, sea formed, wind and light. I chose this photo for the strength that emerges these monsters skippered by a single man.
Camera :
Nikon D5, AFS Nikkor180:400mm 1:4E TC 1,4 FLED, 250 iso, f: 9 , 1/1250