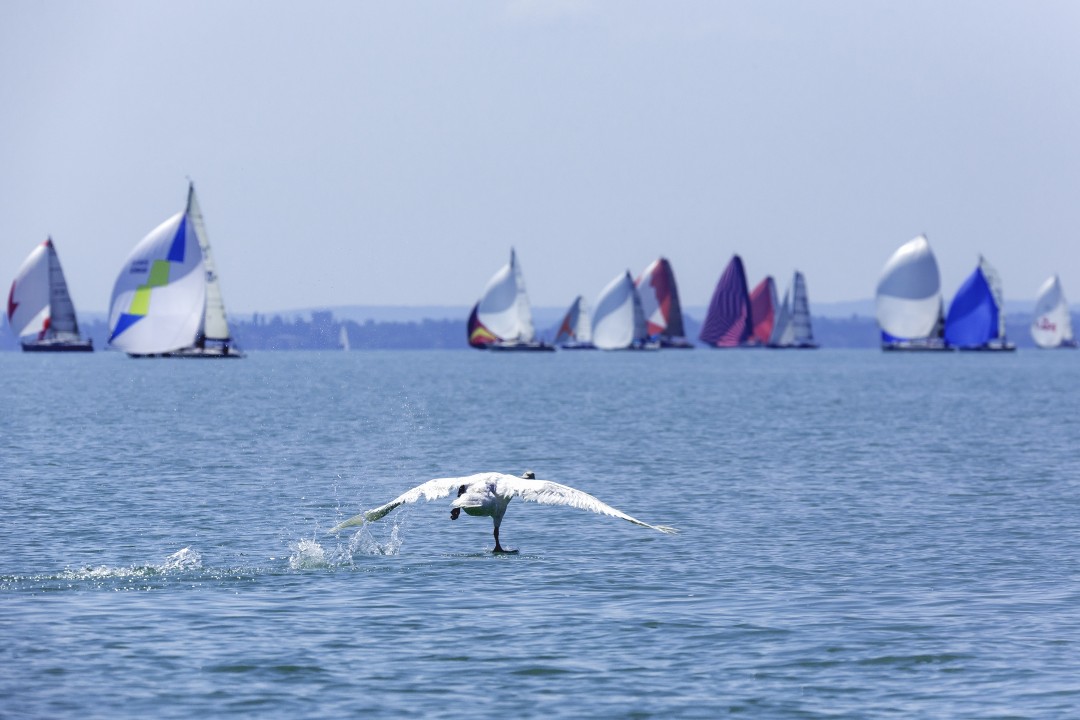 Athlete / Boat :
Various boats and a swan
Event :
Kékszalag
Location :
Lake Balaton, Hungary
About the shot :
Birds and sailors operate in the same way: they both trim lightweight streamlined structures to create lift. There are many physical features working together to but the sails have the key role. This is somehow magic. The deeper I dive into sailing as a photographer, action is less in focus but capturing magic, poetic moments. This image I shot on Kékszalag, Hungary's most important regatta. The Kékszalag is the oldest round the lake sailing competition in Europe. Comparing to the similar regattas like Bol d'Or, Rund um or Centomiglia it is the longest course with cca. 155 km - 84 nautical miles this year with more than 6oo boats participating.
Camera :
Canon 5D mkIII, Sigma 150-600 S, 400, 11 , 2000