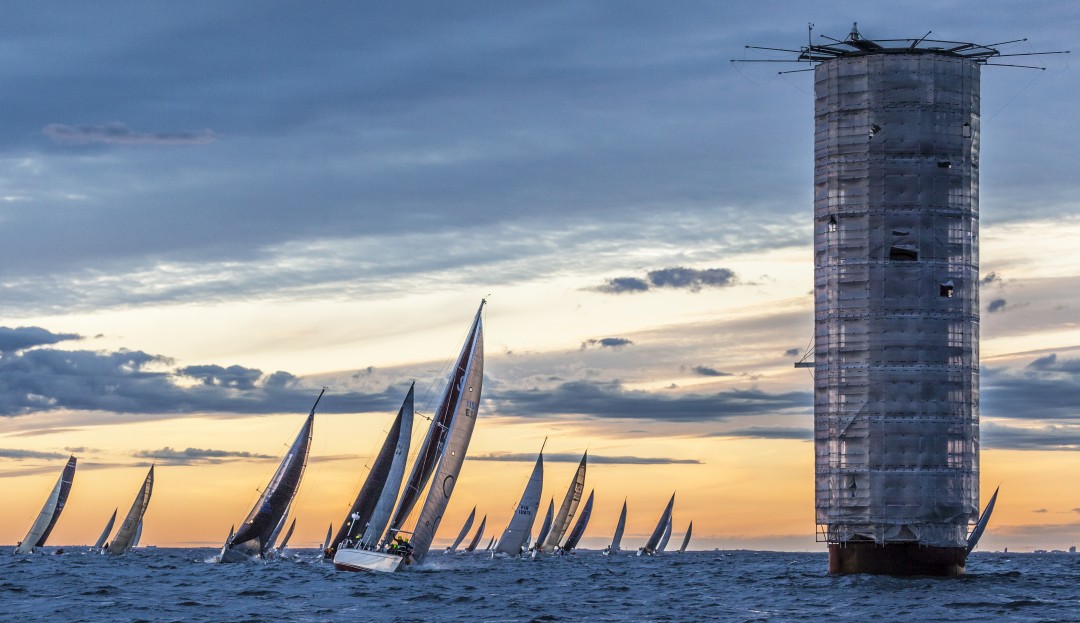 Athlete / Boat :
Event :
Espoo-Suursaari Race 2018
Location :
Gulf of Finland, Baltic Sea
About the shot :
Espoo-Suursaari Race is Finland's biggest off-shore sailing race. During the race the boats will sail around the Suursaari island on the Russian side of the border and they will spend one or two nights at sea. The photo is taken at the first mark, Helsinki lighthouse, which was under renovation and looked strangely "scifi" in middle of light Nordic summer night.
Camera :
Canon 5D Mark ii, 100 mm, 1600, 5.6 , 1/400