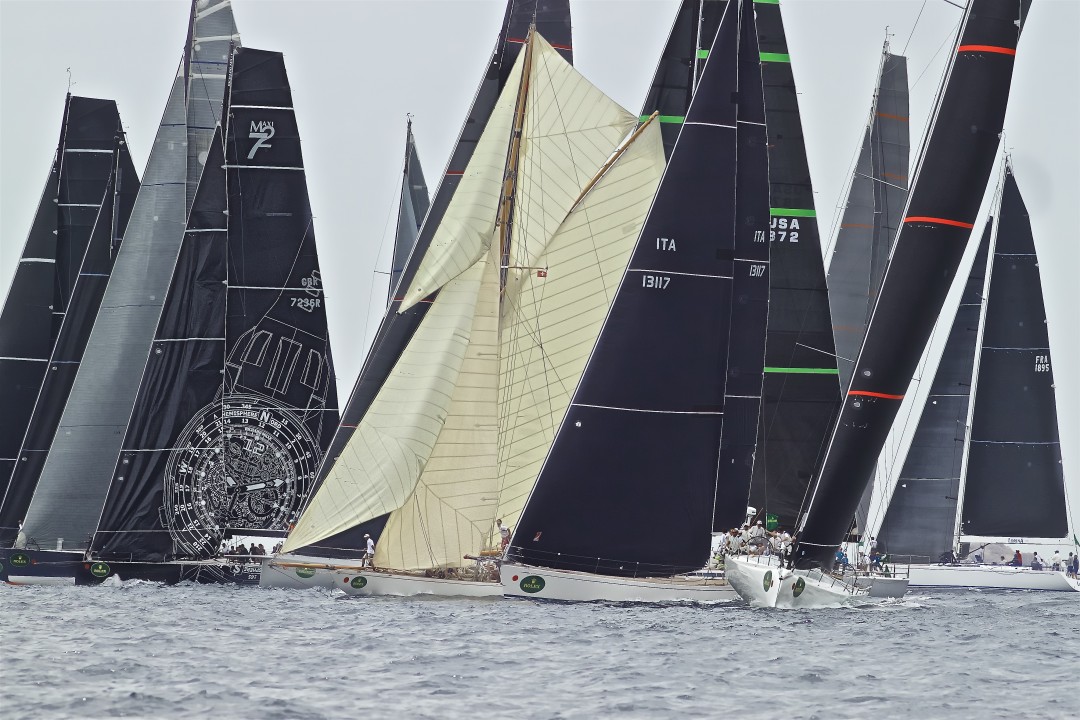 Athlete / Boat :
Mariska D-1 15m JI class and Maxi 72 class
Event :
66° Rolex Giraglia 2018
Location :
Saint Tropez - Pampellone beach harbour
About the shot :
Giraglia Regatta is not the common place for the classic wooden sail yacht, and even less if she is competing with the leading edge carbon sails. I was expecting to see Mariska D-1 to start alone, out of the crowd, but when the Papa flag had gone, while the newest Cannonball ITA-42200 was bearing away, in the middle off the "black forest" with the huge stop-watch in the background, a white Lady emerged with all the elegance that white sail and natural fibre mast have. Departure remains a question of humans, not technologies.
Camera :
Canon EOS 500D, Canon EF 200mm f/2.8L II, 800, f6.3 , 1/2500