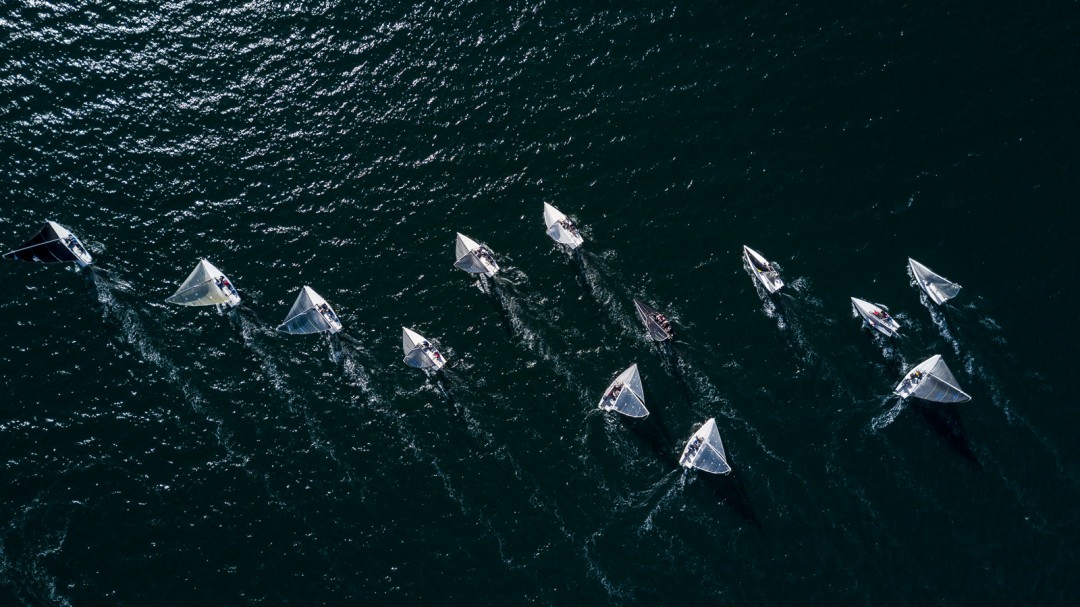 Athlete / Boat :
1720 Sportsboat
Event :
1720 National Championships
Location :
Roaringwater Bay, West Cork
About the shot :
This was shot from a drone and is an angle more commonly only available from helicopters under special circumstances and at huge cost.  Getting a full starting-line will be the next challenge but would require flying higher than 120m which is prohibited in many parts of the world except with special permission.  Nevertheless, using unmanned aerial vehicles is opening up new image possibilities that continue Sailing's great visual tradition.
Camera :
Mavic Pro, 4.7mm, 100, 2.2 , 1/1400