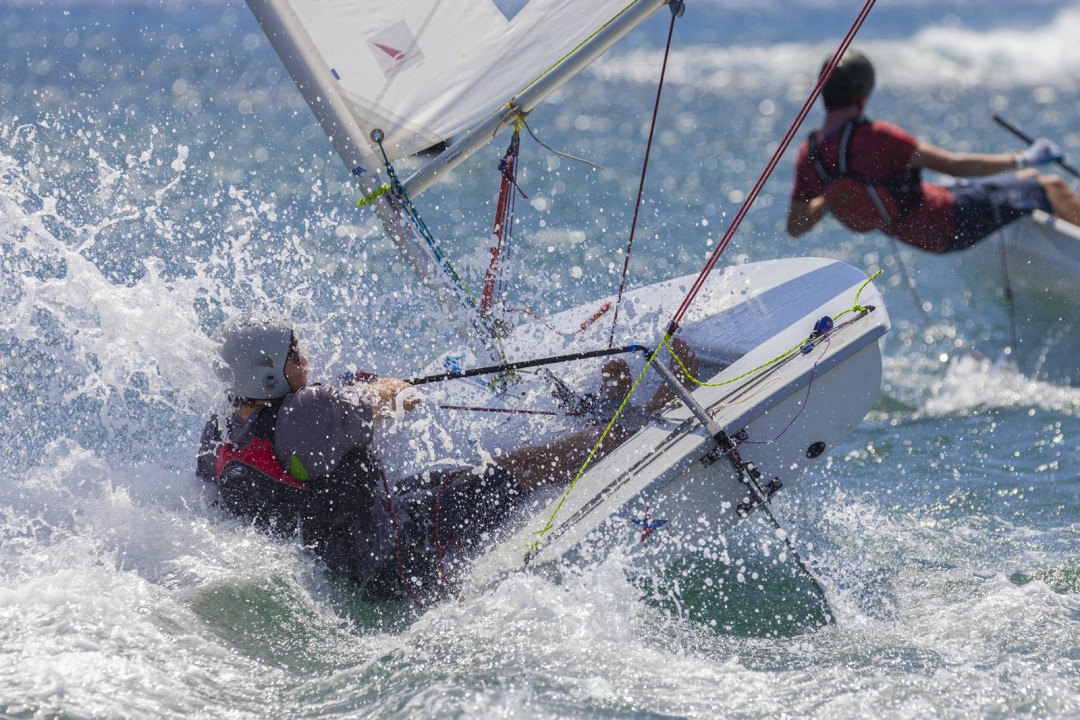 Athlete / Boat :
Lasers
Event :
WYCEF Laser Invitational
Location :
Pacific Ocean, off Honolulu
About the shot :
Got a call from Guy Fleming, sailing coach at the Waikiki Yacht Club, asking me if I wanted to photograph an event he had put together featuring the new Glide Free equipped Lasers. He had invited a handful of his best students to sail the new foiled boats for the first time. Unfortunately the wind was not as strong as I would have liked but after numerous attempts, many of the team members were able to get up for a quick flight, which was usually followed by a very wet landing. As a result of the increased speeds obtained while the boats were out of the water, some great splash and crash action was created that resulted in shots like the one submitted.
Camera :
Canon 5D Mark 2, Canon 100-400mm, 200, 5.6 , 1/1500