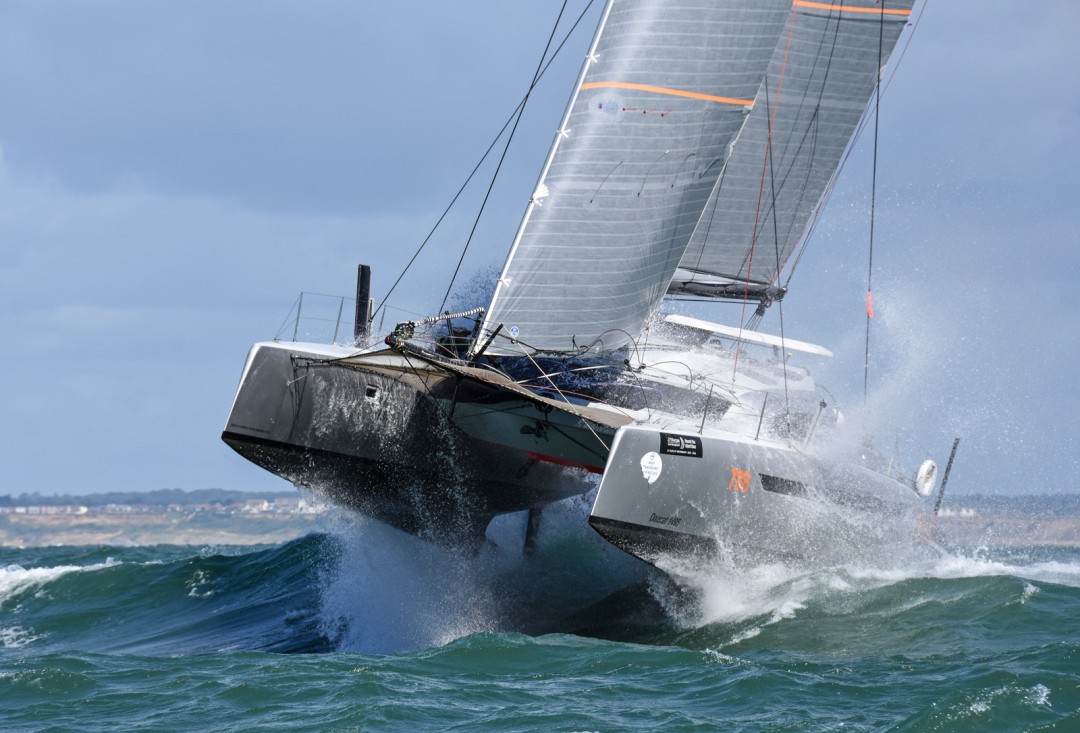 Athlete / Boat :
Hissy Fit
Event :
Round the Island Race
Location :
The Needles, Isle of Wight
About the shot :
Round the Island Race 2016 gave some of the best conditions for yachting photography possible. Plenty of wind, ridiculous waves and blue sky. This was taken at the Needles, where some 994 boats went round. Between the Needles on the Island side, and Milford on Sea the Solent meets the channel. And in conditions of 25+ knots of wind and the right tides, brutal boat beating conditions are formed. The boats rounding the needles have to keep clear, as there is a wreck. In fact there was a boat this year that sank near the Needles. The boats have to come further out to avoid the hazard. And therefore into the waves.
When Hissy Fit came round she followed the course of many others. But as she came round there was an increase of waves, and she came crashing through. Launching herself out of wave peaks. This is just one image in the sequence, but the one image that shows power and exposure to the elements.
Camera :
Nikon D7200, 18-300mm, 400, f9 , 1/1000