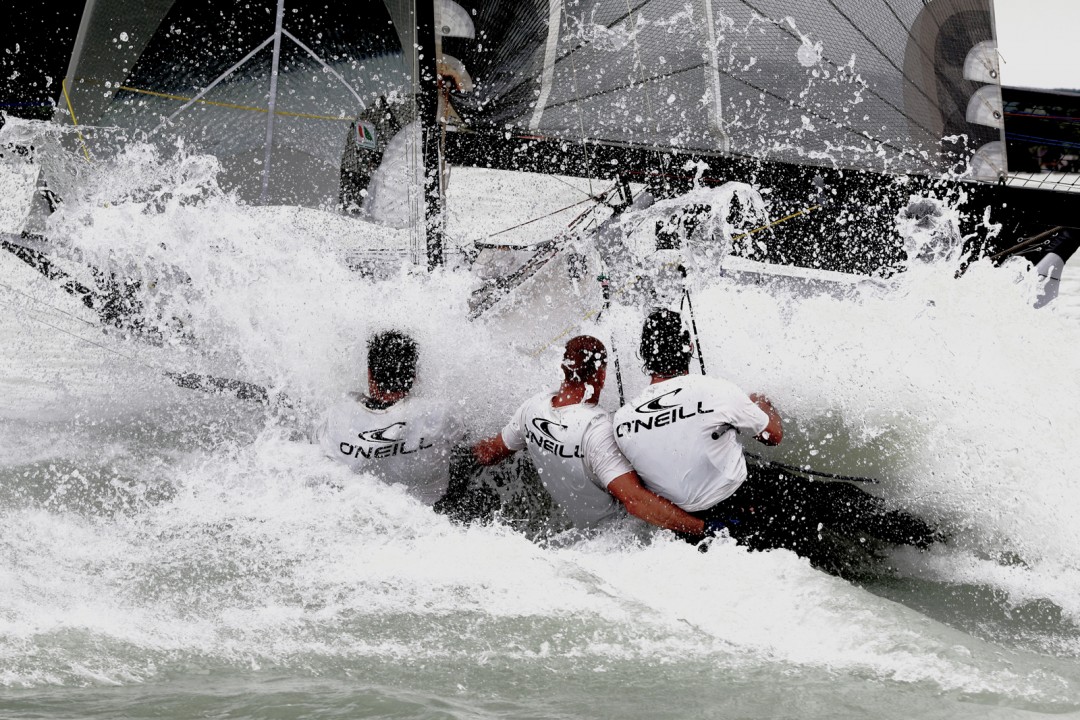 Athlete / Boat :
Be Light Sailing Team
Event :
18th Footer training
Location :
Lake Balaton, Hungary
About the shot :
18th footer European Champions training at Lake Balaton. It was a perfect stormy day for training, the 18th footer made jumps and flys on the water and the team made perfect jibes. This moment was a bit creepy, but they managed to coordinate the boat under the water.
With this picture my goal is to show the Hungarian 18th footer European Champion team to the sailing world.
Camera :
Canon 70D , Canon 70-200mm