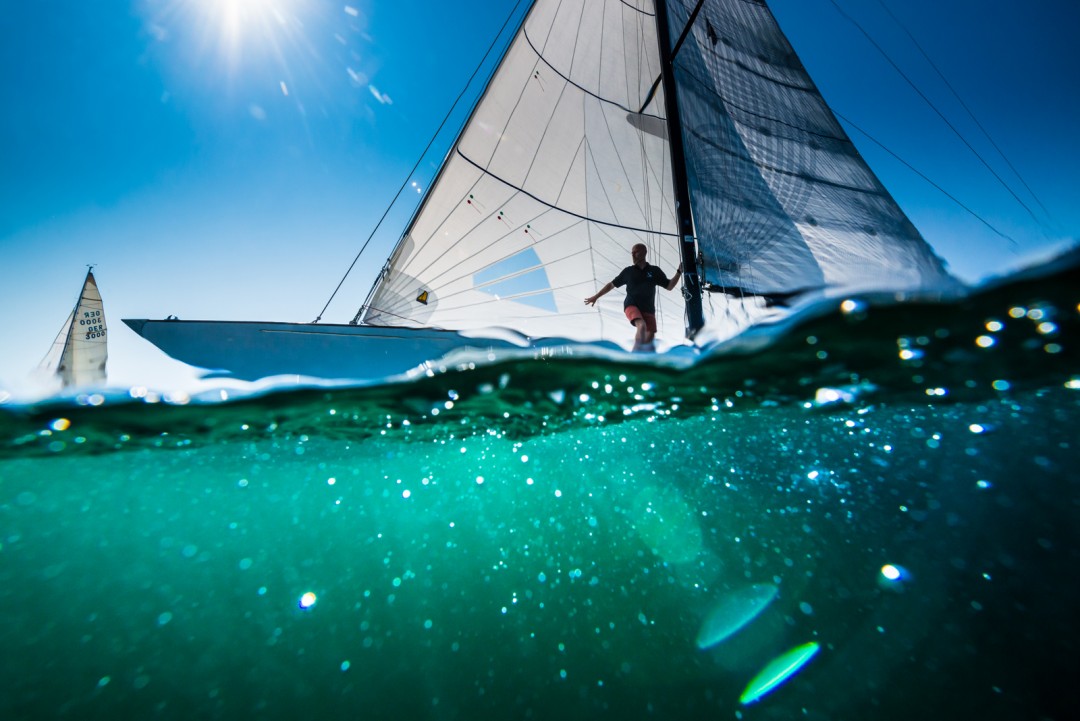 Athlete / Boat :
SK55 SONJA (55-S22) Skärgårdskryssare
Event :
German Classics Laboe 2015
Location :
Kiel Bay
About the shot :
The 55 sqm skärgårdskryssare SONJA build in 1920 in Sweden - now sails in Germany. The image was shot during the first day of the "German Classics" Regatta event in 2015 in the Kiel bay. The first day was dominated by low wind speed and a very clear sky and so this image was taken with an underwater camera housing setup with remote triggering, a strong wide angle lens and very reduced shooting distance.
Camera :
NIKON D800, 14mm, 1000, f13 , 1/1600