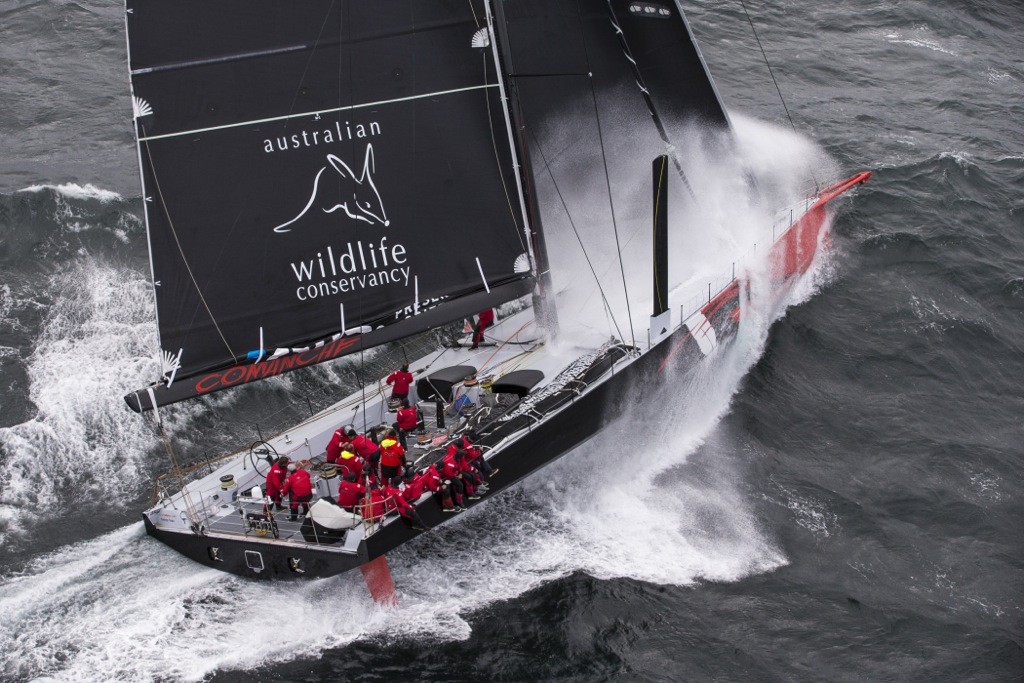 Athlete / Boat :
Comanche
Event :
Off shore practice run
Location :
offshore Newport, RI.
About the shot :
Comanche, a 100 ft sloop, was built by Hodgdon yachts in Maine for Jim Clark and campaigned by Ken Read, president of North Sails, to break long distance ocean sailing records worldwide. She is a state of the art, carbon canting keel, and water ballasted rocket ship. I photographed Comanche from a helicopter as she left Newport for Charleston, SC to meet the ship that will transport her to Sydney where she will complete in the annual Sydney to Hobart race. The conditions for her first offshore passage and photo shoot were breath taking. She was at times touching 30 knots as she blasted of the waves on her passage South. An amazing view for the two of us in the helicopter!
Camera :
Canon EOS 1 Dx, 1000, f5.6 , 1/3200