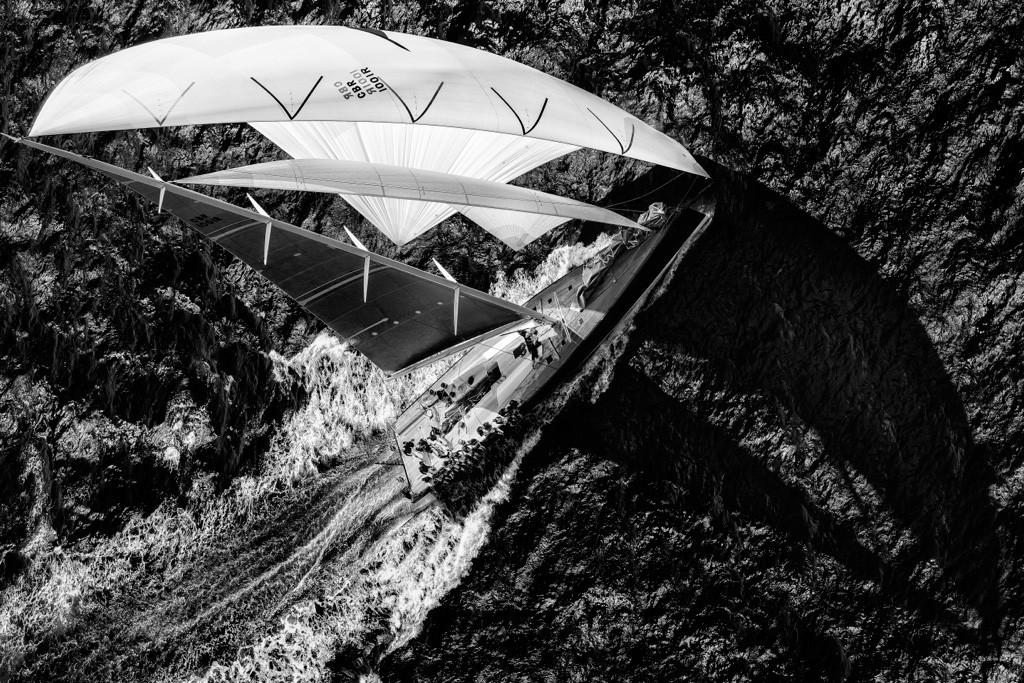 Athlete / Boat :
Wally Cento
Event :
Voiles de Saint Tropez
Location :
Bay of Saint Tropez, France
About the shot :
The bay of Saint Tropez is almost white so many boats are out there but we flying to the race course of Wally's. Below my feet I can see the beach and the clubs and here are the big boats. From up here you see the elegance and the lightness like any sailing boats, a main sail a jib and gennaker. You look at the crew you get a feeling of the dimensions and the forces on these boats. Keep flying Wally Cento like a Magic Carpet.
Camera :
Nikon D800, 70-200mm, 500, f5.0 , 1/1000