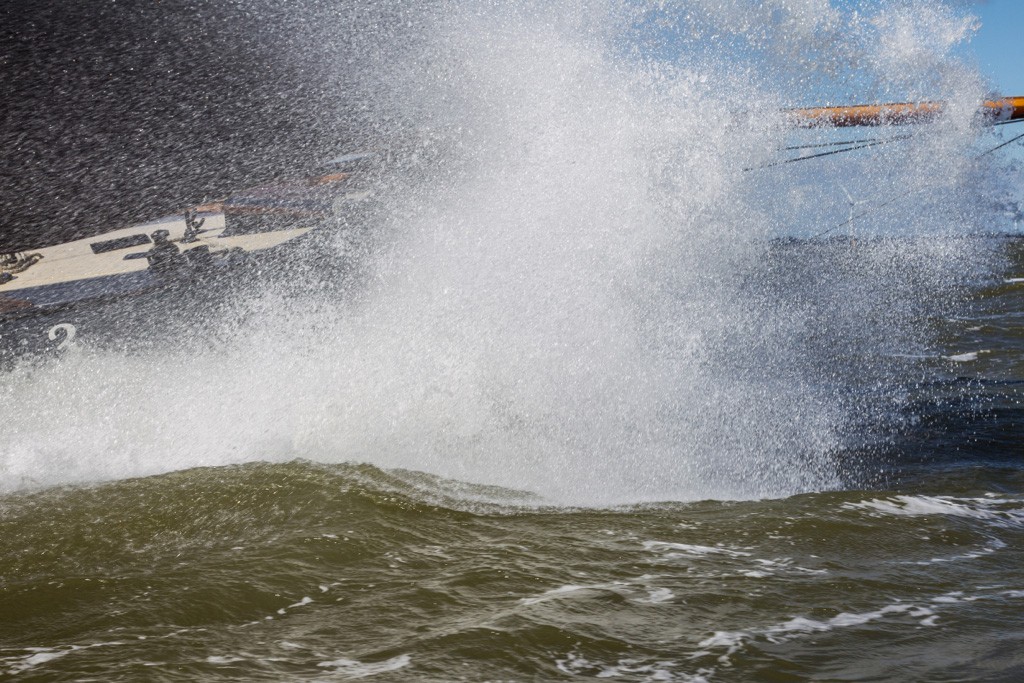 Athlete / Boat :
Event :
Miles4Justice Regatta
Location :
Medemblik, The Netherlands
About the shot :
In The Netherlands there is a fierce competition between classic ships called "Lemsteraken". These ships look classic but are sailed and maintained as true race yachts. The HL-3 is pushing through a wave sailing upwind during a charity regatta organized by the Miles4Justice foundation.
Camera :
Canon EOS 1D mark IV, 24 mm, 100, f10 , 1/125