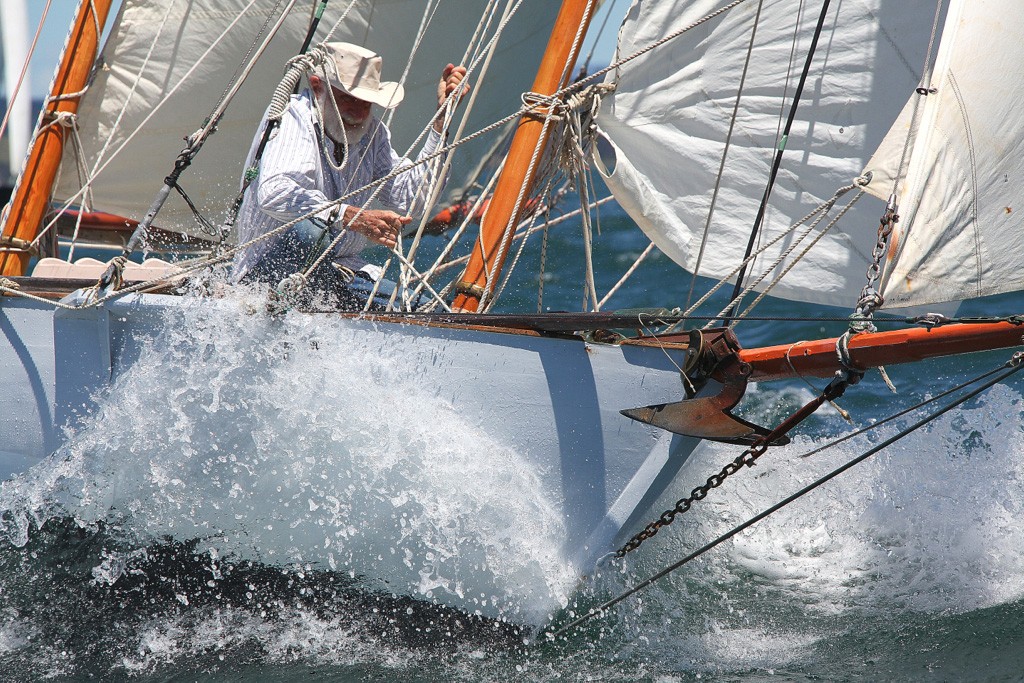 Athlete / Boat :
Bill Sellers / Ludique
Event :
Tall Ships and Classics
Location :
Bay of Islands
About the shot :
Seventyeight year old sailor and scrimshaw artist Bill Sellers working on deck of his schooner rigged sailing boat "Ludique". Bill is a true sailing character like something from the Old Man and the Sea. I love the look and feel of his hands grasping the running rigging along with his character full beard. This sailing regatta was founded in the 1970's By Bill and he is still competing and is fiercely competitive still. This image sums up for me the essence of sailing and its importance to all ages.
Camera :
Canon 5Dkk2, 28-300L, 400, 11 , 1000