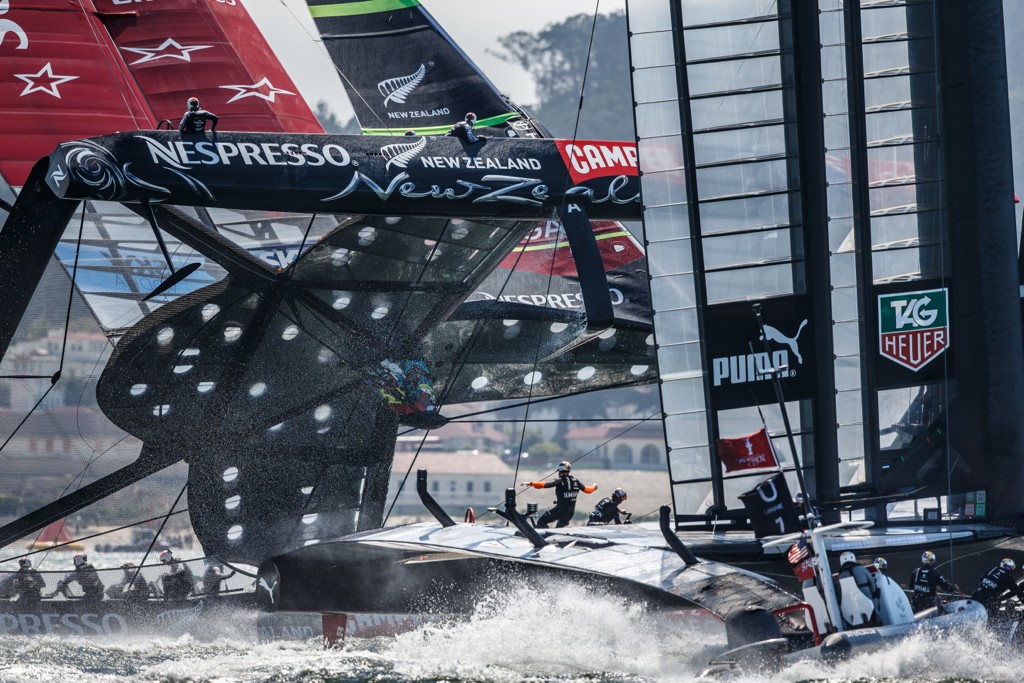 Athlete / Boat :
Emirates Team New Zealand vs. Oracle Team USA
Event :
34th America's Cup, Finals - Race 8
Location :
San Francisco Bay, USA
About the shot :
It was a close race, and on the windward leg ETNZ had a slight lead. As the two boats approached each other with Emirates on port and Oracle on starboard, Emirates tried to tack on top of Oracle, but their wing articulation hydraulics failed and they couldn't trim properly. They started to capsize and it seemed to unfold in slow motion. For what seemed like a long time, it was unclear whether they were going over or coming back. Finally their starboard hull came down with a splash and everyone watching could catch their breath. I was shooting from the aft deck of the television catamaran and all of us aboard were giddy with the delight that follows a tragedy narrowly averted. It took a moment for ETNZ to get sorted out and start sailing again, while Oracle went on to win the race, and then nine more of the next 11 races.
Camera :
Canon 1DX, 500mm, 400, f4 , 1/4000