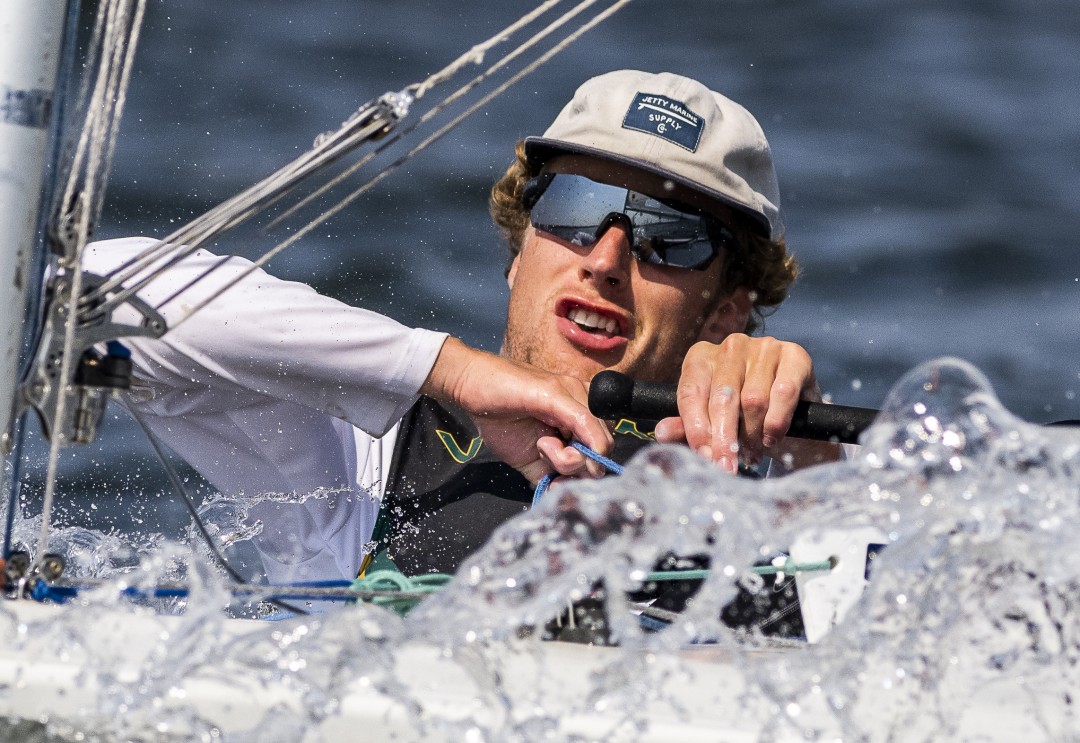 Athlete / Boat :
Charles Morris; University of Vermont; Laser
Event :
Montotype Trophy - NEISA Men's Singlehanded Championship
Location :
Brown University's Ted Turner Sailing Pavilion at the Edgewood Yacht Club, Narragansett Bay, Rhode Island
About the shot :
This image is the type of image I strive hard to capture - up close and personal, wet and wild, full of action and expression. The sailor, Charlie Morris, who hails from the University of Vermont, had just started and was hardening up as he hiked out and trimmed his main. The event was the NEISA Men's Singlehanded Championship and the men were sailing with full Laser rigs. The wind was shifty at 8-16 knots and there were some waves in the gusts. My driver was excellent and had positioned me nicely above the fleet, and as I turned to peruse the boats behind me, Charlie came into view. It was totally serendipitous. As an added bonus, the depth of field was perfect for isolating the subject.
Camera :
Nikon Z9, Nikon 300mm f/2.8G, 640, f/5.6 , 1/8000