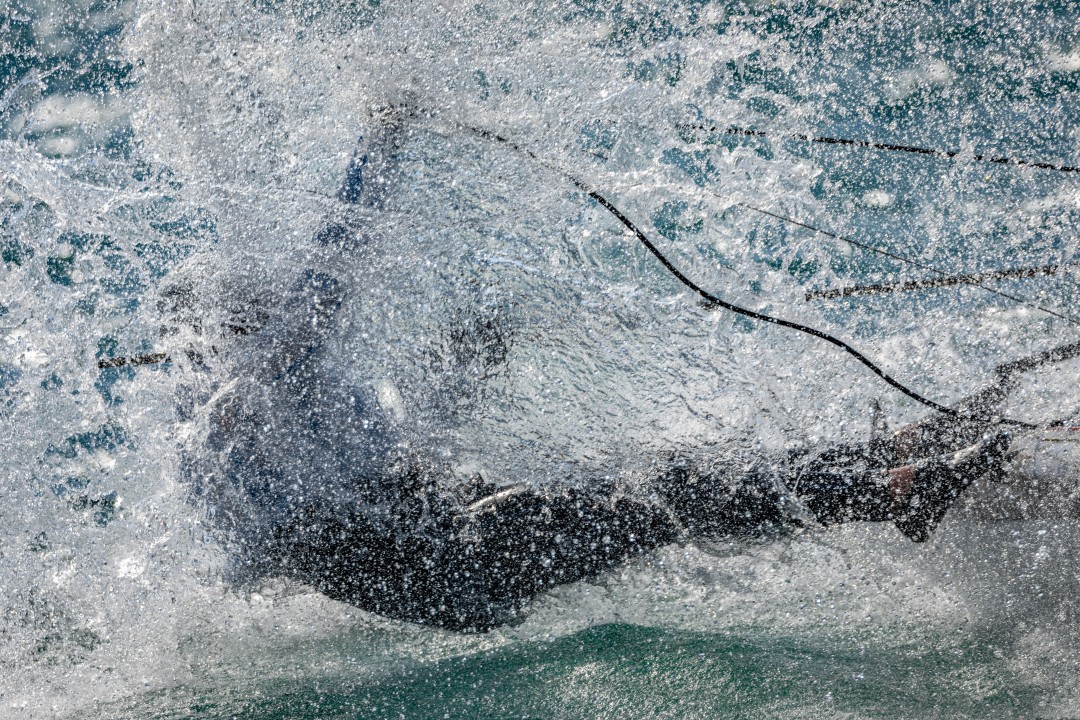 Athlete / Boat :
Rainer Bohrer / Exploder A-Class Catamaran GER 6
Event :
A-Class Catamaran 2022 European Championships
Location :
Lake Garda
About the shot :
The sailor, Rainer, was coming into the finish line after a pretty full on day, in the final race of the Championships. Coming in downwind and on the trapeze, he'd just skimmed the water as he came down off his foils a split second earlier, sending a solid sheet of water up before it came down into him. He would have been moving at about 16 kts. I love the glasslike sculptural quality of image and the fact you can only just see him through the aquamarine Lake Garda water.
Camera :
Canon 5D4, Canon 100-400mm USM II + 1.4x convertor, 250, f7.1 , 1/2500th