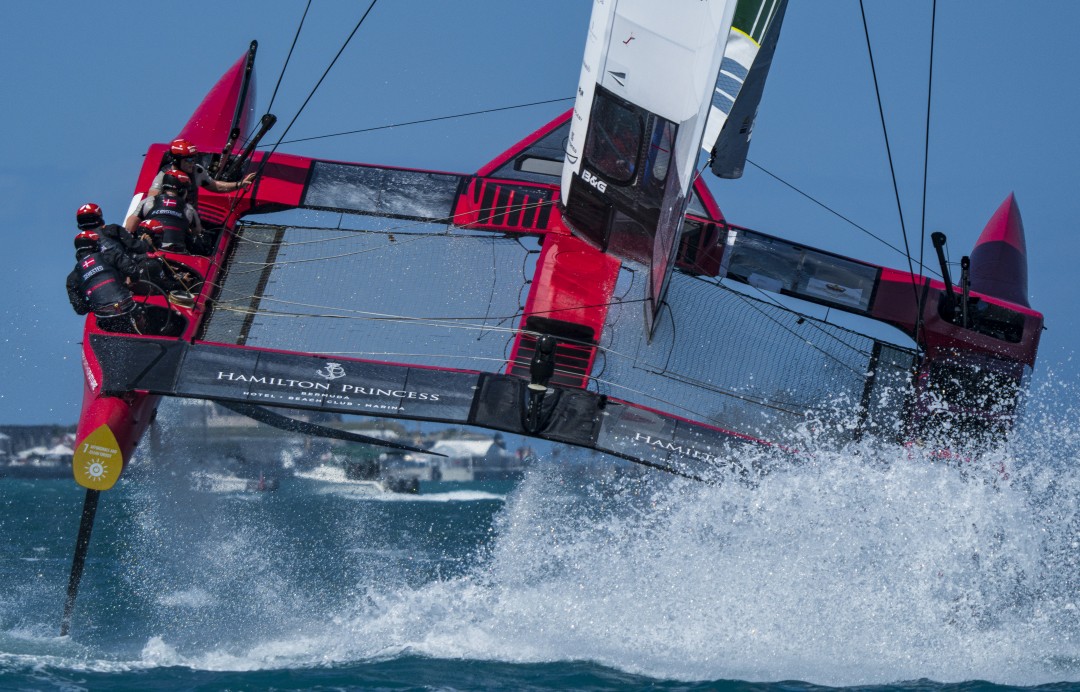 To be able to vote, you must be logged into your Facebook account with Chrome, Edge, Opera or Firefox and have provided your consent to the "App and Website Cookies" control.
Athlete / Boat :
Denmark SailGP Team helmed by Nicolai Sehested
Event :
SailGP Bermuda
Location :
Bermuda
About the shot :
This picture shows the Dennark SailGP Team helmed by Nicolai Sehested leaping out of the water before nose-diving back down during a manoeuver. This picture is special because it shows the incredibe height reached by the Danish crew, with the F50 catamaran at an almost vertical angle out of the water. The immense height reached by the crew and the unique design of the F50 makes this image appears as if Nicolai Sehested is flying a rocket ship rather than a traditional sailing boat.
Camera :
Sony A1, 200-600mm, 250, 6.3 , 1/2500